Dr. John White says the technology investments in your practice can lead to more time, less stress, and increased quality of care.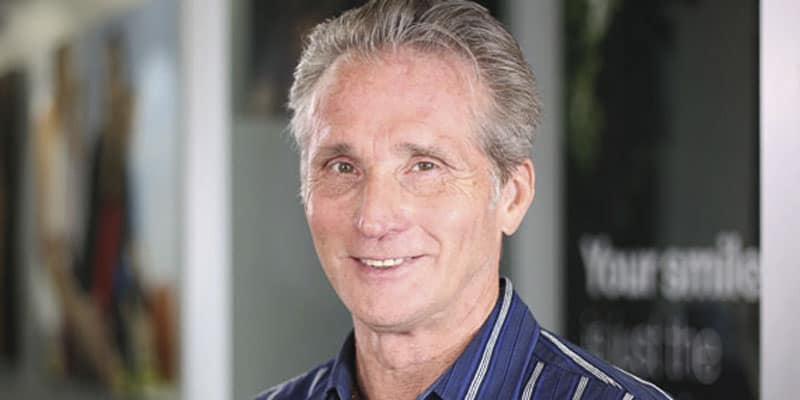 It's truly rare when I can't make a positive contribution to my patients' lives. I can always make an impact, and I have boxes full of letters, photos, and handwritten notes from past patients expressing gratitude for changing their lives. After 40 years of practice, that continues to make me feel good.
Owning three orthodontic practices, including an Invisalign® studio location, it's nice to reflect on the journey. I've been focused on being on the cutting edge for my entire career, always wanting to advance my abilities to be a better orthodontist. For me, that's always meant investing in different aspects of myself and my practice in order to push forward. In the '90s, I spent a significant amount of time with Ron Roncone, the famed orthodontic efficiency expert from whom I learned the importance of numbers, stats, and ROIs for running a successful practice.
Being on the cutting edge includes an unapologetic embrace of technology and a love of things shiny and new, both in and out of the office. In this regard, whatever's new, I try it. From early investments in computerized growth predictions and computerized jaw tracking in the 1990s to cone beams back in 2007, I've never looked back. I realized that cone beams were better, and that "better" costs money — a logic that has not yet failed me. While not all of my forays into new tech brought serious ROIs, they all offered new perspectives and allowed the opportunity for practice expansion in some way.
In terms of technological innovations I've embraced, there's been Invisalign, neuromuscular therapy, SureSmile® custom-designed wires, intraoral scanning, and more recently, DentalMonitoring, an integrated platform that, among other features, allows doctors to monitor patients remotely and provide an additional channel to communicate with our patients. I've been using DentalMonitoring (DM) in my practices since 2017, and I've never viewed it as an expense. Thanks to these efficiencies, overhead costs have dropped, allowing me to reduce hours while also producing a greater amount of orthodontics.
It's these types of advances in the dental industry that allow myself and my team to see more patients in total, but less often and only when necessary. The other upside? It gives me more time! Between optimizing office operations by adopting new technology and introducing new processes to the team, we collectively save precious hours each day — hours that I admittedly savor, as it means I can go home early for dinner, or spend weekends away with my wife.
Orthodontics has to evolve with the times. Inspired by The Future of the Professions: How Technology Will Transform the Work of Human Expert, a book by father-son team Richard Susskind and Daniel Susskind, if technology begins to threaten a specialty, that specialty needs to rethink how it functions. Digital is the future, and if you're not incorporating these things into your practice, you'll lose your patients because today's patients are consumers, and they want convenience and good value. Like myself, patients want a high quality of orthodontic care and a high quality of life, which is, perhaps, the ultimate ROI.
Stay Relevant with Orthodontic Practice US
Join our email list for CE courses and webinars, articles and mores