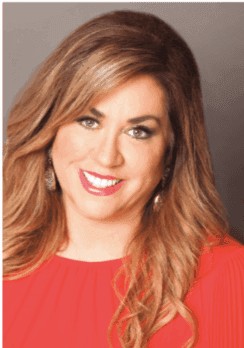 Editor's intro: Orthodontic Practice US Publisher Lisa Moler introduces her column with tips on building a lasting, successful business. 
At a recent seminar on growing business practices, one particularly meaningful session started with the speaker asking people to stand if their business has lasted 1 to 5 years. After that group sat down, next, the 5- to 10-year group was asked to rise. When recognizing people in the 10- to 15-year category, I looked around to see very few in that category standing in this large room. I was surprised and humbled, and also very proud that after 1½ decades, I was still standing — both literally and figuratively.
With the ever-changing business climate we are currently living in, it is often difficult to keep track of all of the details needed to keep your business in the public eye while staying laser-focused on expansion and growth. While general dentists and specialists alike need to concentrate on all of the technology and techniques that lead to better patient care, you also must remember, and already may be painfully aware of, the vital importance of understanding how to keep your business side booming. From social media to networking with colleagues, to methods for hiring and retaining employees who will have your back and your practice's best interests in their minds, both entrepreneurs and dentists have to find a work-life balance between our personal and business lives.
In our upcoming issues, my column will offer tips on how to be a successful entrepreneur while being a caring business owner and running a profitable business! As a woman entrepreneur, I understand the frustrations and triumphs of tackling the world of business with all of its complexities and the competition of others who are also chasing success. It's a massively competitive world we are living in!
As always, this issue's articles discuss topics to help your orthodontic practice expand both clinically and professionally. Rich Carnahan outlines five ways to differentiate your practice and make it more memorable to patients — he notes that you shouldn't be afraid to be creative as long as the marketing makes sense for your individual style and practice. Dr. Suhail A. Khouri discusses a technique for correction of crossbites and Class III malocclusions. Through his personal experience and case reports, this article shows his diagnostic rationale for his V-bend technique. Also, Drs. James E. Eckhart and Thikriat Al-Jewair discuss a mandibular anterior repositioning device to explore the relationship between incisor movements and horizontal versus vertical expression of the mandibular growth. These two articles demonstrate the authors' inventiveness and eagerness to be a part of solutions for common orthodontic challenges. Regarding the subject of clear aligners, Drs. Jasmine Gorton and Sona Bekmezian discuss treating mixed dentition patients with clear aligner therapy and low pulsatile forces, while doctors from Seton Hill University Advanced Education Program in Orthodontics and Dentofacial Orthopedics offer their study on thermoplastic aligners for maintaining orthodontic alignment and preventing relapse. In his Orthodontic Concepts article, Dr. Jeffrey Miller addresses the importance of considering root position within the alveolar housing using "the game-changing power" of 3D CBCT technology. We hope that through articles such as these, we shine a light on varying methods and solutions for treatment of orthodontic patients.
Through my future columns, I hope to connect with you not just as dental specialists, but business people and entrepreneurs. At Orthodontic Practice US, we care about your stress AND success, and the often challenging and even painful journey to achieving your goals. After 15 years, I'm still standing — proud of the hard work that it took to get here, proud of my amazing, unwavering team that constantly has my back, and looking forward to all of the exhilaration of embracing and conquering business speed bumps and hurdles, while still learning with every step. I'm still standing. My goal is for you all to stand with me in the coming years, with our fierce entrepreneurial spirits — tackling life, propelling us upward, and pushing us forward to unlimited success in both your business and personal aspirations!
To your best success!
Lisa Moler
Founder/Publisher
MedMark Media
Watch Lisa Moler interview dentists who have built a lasting, successful business on DocTalk Dental!
Stay Relevant with Orthodontic Practice US
Join our email list for CE courses and webinars, articles and mores