Editor's Intro: Employee engagement boosts your practice's key business outcomes.
Manon D. Newell, JD, discusses the first step in the orthodontist's journey toward excellent business practices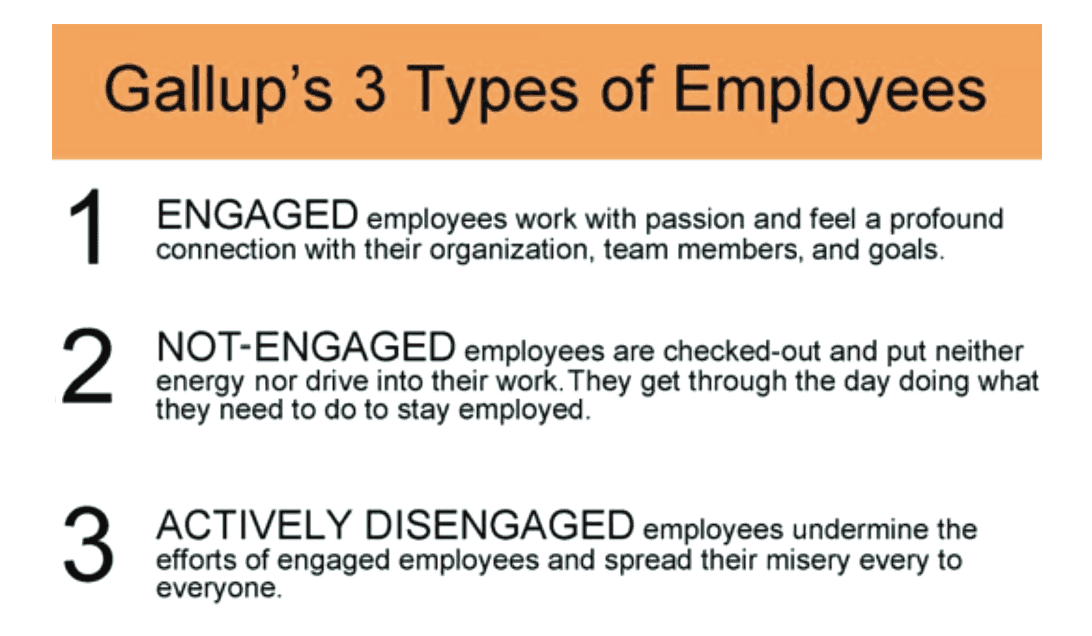 As an orthodontist, you know that you must engage the archwire to achieve tooth movement. Clinically, measurements play an important role in the diagnosis and treatment of your patients. You measure facial proportions, tooth size and discrepancy, malocclusions, and the list goes on. But have you considered that engagement and measurement also play an important role outside of the clinic? In residency programs, the business of orthodontics is too often left out of the curriculum, and while clinical excellence is a top priority, orthodontists must understand the business aspect of their profession in order to succeed in an increasingly complicated market. If wire engagement is the first step in the patient's treatment journey, employee engagement is the first step in the orthodontist's journey toward excellent business practices!
Employee engagement is a term coined by the Gallup® organization. In its simplest form, employee engagement is the emotional connection that an employee has to an organization and its goals — in this case, your practice.1 Engaged employees aren't simply showing up for a paycheck; they are committed and invested in the outcomes of the business and see themselves as an integral part of the overall success of the practice. An engaged employee will work to further the reputation and interests of your practice.
Engaged workers stand apart from their not-engaged and actively disengaged counterparts because of the discretionary effort they consistently bring to their roles. These employees willingly go the extra mile, work with passion, and feel a profound connection to their company. They are the people who will drive innovation and move your business forward.2
The level of employee engagement affects both the ability of your practice to grow as well as the profitability of the practice. Because businesses with high levels of engagement routinely outperform their competition, it stands to reason that ortho-dontic practices with high levels of engagement will have a competitive edge in today's market. Considering that only one-third of employees in the United States are actively engaged at work, chances are you need to make employee engagement a strategic priority and part of your overall business plan.
The orthodontic market is undergoing profound changes. You would be hard-pressed to meet an orthodontist who does not have concerns about the viability of their business model in the changing economy. Consolidation, corporate dentistry, a rush of new and expensive technology, and new delivery channels are just a few of the recent changes that have orthodontists concerned about the health and staying power of their practices in the coming years. Instead of lowering fees, or becoming an employee orthodontist, we encourage our clients to rise to the top of the profession. An orthodontist who is motivated and business-minded can embrace a model that will do more than just survive in the current conditions. There is a large segment of the patient population that will always pay for excellent clinical care backed by top-notch customer service. These are the same patients who boost word-of-mouth referrals and bolster practice reputation. Because increased employee engagement is a proven method of delivering quality care, outstanding customer service, and increased productivity, it is imperative that orthodontists understand both the concept of employee engagement and how to measure it.
Employee engagement is tied to nine specific business outcomes that have a profound impact on your bottom line. Gallup's longitudinal research on employee engagement began in 1997 and is ongoing with the most recent meta-analysis being released in 2016. There is now 25 years' worth of research that unequivocally ties employee engagement to key business outcomes and overall success. Gallup researchers have studied more than 82,000 work units, including nearly 1.9 million employees.
This research spans diverse industries from corporate to health care and diverse geographies. The latest iteration of the meta-analysis in 2016 further confirms the well-established connection between employee engagement and the following key performance outcomes: customer ratings, profitability, productivity, turnover, safety incidents, shrinkage (theft), absenteeism, patient safety incidents, and quality.2 Additionally, businesses with high levels of employee engagement report higher levels of productivity and customer satisfaction.3 Furthermore, these findings are important because they mean that generalizable tools — namely, the Q12 Assessment (formerly the Gallup Workplace Assessment or GWA) — can be used across different organizations and business models with a high level of confidence that they elicit important performance-related information. The data from the 2016 analysis further substantiates the theory that doing what is best for employees does not have to contradict what is best for the business.1
Much has been studied about the impact of employee engagement on a company's financial performance, and there is a general consensus that increased engagement is a driver of productivity and profitability. Gallup's research, for example, suggests a 20% or better boost to productivity and profitability for companies with high levels of engagement.4 In practice, our orthodontic clients routinely see 20%-40% increases in annual productivity depending on the maturity of the practice. It is clear that employee engagement has a number of implications for the health of an orthodontic practice. In Gallup's State of the American Workplace, it was clearly shown that companies with high levels of employee engagement withstood the recession successfully, outperformed their competitors, and grew at a much faster rate with the economic recovery.5 It stands to reason that if we can weather economic downturns, improve employee retention, and increase patient loyalty, productivity, and safety, an orthodontic practice should be able to keep the bottom line more than healthy even, and maybe especially, in a complex and changing market.
If longitudinal research clearly shows the correlation between improved business outcomes and employee engagement, how do we increase engagement in the orthodontic practice? To achieve increased engagement, we first have to measure. We have to know where things stand to know where we want to go. Working with orthodontic practices across the country, we implement Gallup's Q12 Assessment at the beginning of our work. Initial Q12 results give us a clear picture of how engaged the overall team is, and what its current impact is on the practice. We routinely find that orthodontists are measuring performance by the wrong standards. Without focusing on the correct performance measures, they can neither implement effective change nor improve key business outcomes. Once we have the correct metrics to assess, we can begin to strategically implement systems for positive change and measure over time.
Employee engagement does not happen overnight. If your team is your best asset and opportunity for growth, orthodontists should be investing in their team as a strategic priority. In our work with clients, we focus on tapping into every employee's strengths profile. This helps employees realize how they operate both individually and within a group. It also helps us to see whether employees are in the best position on the team to maximize individual performance. Many times, a simple change in an employee's role that taps into his/her innate talents will drastically increase engagement at work. We are all more satisfied and fulfilled when we are happily engaged doing what we do best! When employees are recognized for who they are and not just what they do, they begin to bring their best to work every day. Further, employees and team leaders alike must take responsibility and be held accountable for high levels of employee engagement. The doctors who we work with make engagement a top priority in their practices. The most successful practices that we work with fully integrate the concept of engagement into every aspect of their practice.
We consistently see positive results when our clients tap into their own strengths as well as the strengths of their employees and drive engagement as a top priority. Consistent measuring helps us to gauge progress, and the results are concrete. In the practices that we partner with, we see that as engagement levels increase, customer service improves, doctors have less staff turnover, patient satisfaction and word-of-mouth referrals skyrocket, productivity increases year over year, and work becomes fun again! For orthodontists, the business of measuring is a no-brainer. When you begin to measure the right things and respond accordingly, you will see key business outcomes improve. Science proves this, and our clients live it every day!
Part 2 of the series will discuss ways to implement employee engagement in the orthodontic environment.
Learn more about employee engagement!
Harter JK, Schmidt FL, Agrawal S, Plowman SK, Blue A. The Relationship between Engagement at Work and Organizational Outcomes: 2016 Q12 Meta-analysis 9th Ed. Gallup, Inc. April 2016. https://www.workcompprofessionals.com/advisory/2016L5/august/MetaAnalysis_Q12_ResearchPaper_0416_v5_sz.pdf. Accessed October 1, 2018.
Reilly R. Five Ways to Improve Employee Engagement Now. Gallup Business Journal. https://www.gallup.com/workplace/231581/five-ways-improve-employee-engagement.aspx. Accessed October 1, 2018.
Graber S. The Two Sides of Employee Engagement. The Harvard Business Review. https://hbr.org/2015/12/the-two-sides-of-employee-engagement. Published December 4, 2015. Accessed October 1, 2018.
Fuller R. A Primer on Measuring Employee Engagement. The Harvard Business Review. https://hbr.org/2014/11/a-primer-on-measuring-employee-engagement. Published November 17, 2014 Accessed October 1, 2018.
Sorenson S. How Employee Engagement Drives Growth. Gallup Inc. https://www.gallup.com/workplace/236927/employee-engagement-drives-growth.aspx. Published June 20, 2013. Accessed October 1, 2018.