Learn More About Accelerated Orthodontics with Propel
Host: Dr. Thomas Shipley
Interact with our "Propelling Orthodontics" column author Dr.Thomas Shipley, and get an insider view on how Accelerated Orthodontics with Propel has changed the way he practices. During this brief live webinar you will also get a preview of all the offerings available to AAO attendees from Propel, including private cocktail reception, new product preview and exclusive product promos and savings.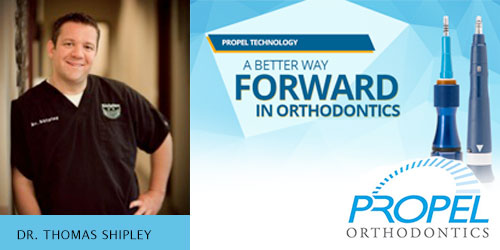 Oops! We could not locate your form.
Note: Upon signing up for this free webinar, Orthodontic Practice US will send you newsletters with more news of upcoming webinars and other academic events. In addition, you will receive links to academic articles. If you do not wish to receive these newsletters, you can unsubscribe at any time.
Stay Relevant with Orthodontic Practice US
Join our email list for CE courses and webinars, articles and mores