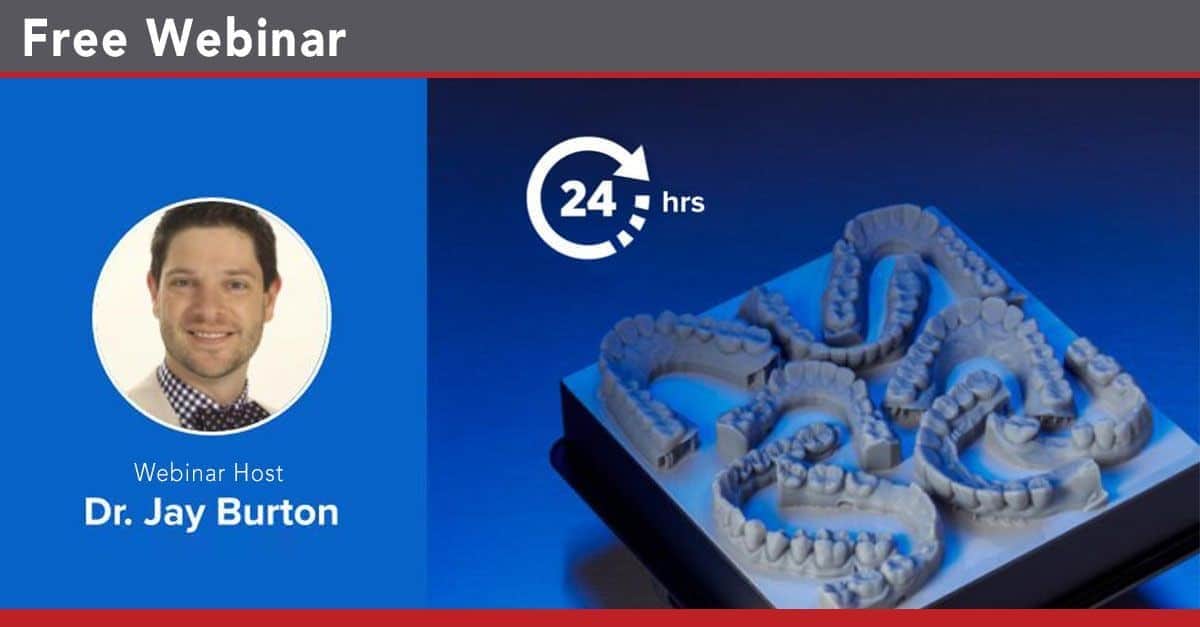 How Dr. Burton Reduced Aligner Lead Time From 8 Weeks to One Day
Presented by: Jay Burton, DMD, MBA
Date: Friday, November 14th, 2019
Start Time: 4:30 pm Pacific
When ordering clear aligners from an outside source, deliveries can take up to six to seven weeks in some cases, and mid-course corrections and revisions can be very costly. By bringing production in-house, you can deliver aligners faster and have the freedom and flexibility to adapt quickly and cost efficiently, no matter what challenges you face.
In this webinar, Dr. Burton will share his personal story of how he used desktop 3D printing to bring aligner production in-house and how he adjusted his practice's day-to-day operations and appointment schedules so he could successfully deliver same-day aligners with the Form 3, 3Dprinter.
● How to arrange and plan your patient appointment schedules with a new in-house digital orthodontic workflow.
● Recommendations for beginner, intermediate, and advanced aligner software.
● Dr. Burton's first impressions of the Form 3 and how the new printer will impact his practice.