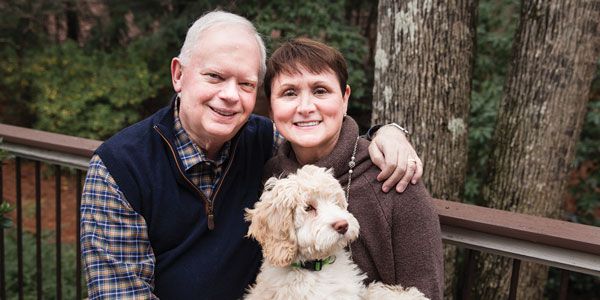 It's the rare orthodontist who isn't interested in attracting more patients. As treatment times are generally reduced and capacity increased, this is of greater significance for the ongoing health and growth of our practices. What we really should have written is that those of us who seek more patients do so with the commitment to maintain or improve quality of care. More should never mean "too many." Is that a statement of the obvious? No doubt, but it's important to recognize that today we have technological options that allow us to treat not only faster, but better.
Most of us have been able to take advantage of the ever-increasing standards of technology developed by our manufacturing and service provider partners to maintain our high standards. In our practice, the implementation of a digital treatment platform has made the difference. And when we write "made the difference," we mean not only in maintaining our standard of care, but actually improving upon it.
It's not that we've suddenly become superhero orthodontists, but compared to 10 years ago, we have come pretty close, just without the costumes. It took some investment, time, and learning, but it was well worth the effort.
Since implementing the SureSmile® system 14 years ago, we've managed to diagnose, treatment plan, and treat most of our patients in much less time than in pre-digital days and with consistently better results. In the battle of us (then) versus us (now), we win. That's today's us, the ones who switched our four Atlanta-area practices to a digital platform.
Why is digital better? Working with digital scans, we diagnose each patient more efficiently and effectively, allowing us to visualize and design where we want to position teeth with much greater precision than previously possible. If we see a tooth or two wandering in a less than ideal direction during treatment, we can make adjustments "on the fly" and adjust the patient-specific, pre-bent arch wires at the chair with our "digital pliers."
As the patient demand for aligner therapy continues to increase, we not only provide it in many cases, we often do so with a hybrid or combination approach — starting with braces to get the teeth where we want them, then switching to aligners to finish the case to everyone's satisfaction, including ours. It's all in the plan, a plan which not only allows us to design treatment better than ever, but to communicate this treatment plan to patients and colleagues more effectively.
Change is never without its challenges. Our digital conversion took time — it's a process, not an event. It allowed both us and our staff to adjust to the new clinical world we had chosen to live in, enhancing both practice growth and quality of outcomes. If you're considering moving to a digital platform, we can promise that you'll see your patients differently, and if your experience is anything like ours, you'll also see more of them!
Drs. Melisa Rathburn and Michael Stewart
Stay Relevant with Orthodontic Practice US
Join our email list for CE courses and webinars, articles and mores