Get Orthodontist CE Credits
Subscribe for Continuing Education Credits!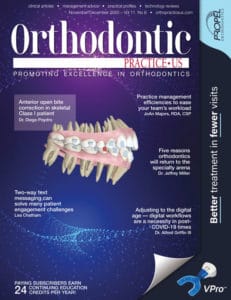 1 Year CE Digital Subscription
$79.00 / year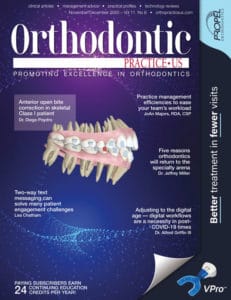 1 Year CE Print Subscription
$149.00 / year
Are you a FREE or PAID CE subscriber?
Log in here to access:
- Continuing Education Quizzes
- Review Your CE credits
- Register For Free CE  (Only 2 Credits Offered a Year)
Having Trouble Logging On?
Click on the Reset Password option; you will receive a reset request in the email used to sign up for your subscription.
Check your spam/clutter folder in your email account for these emails.
Set e-news@OrthoPracticeUS.com and info@OrthoPracticeUS.com as approved senders in your email platform
Subscribe for CE Content
The content you're trying to view is for members only.
You do not have the correct privileges to access this content because you are not a subscriber to our magazine. In order to access this level please Subscribe To Our Magazine.
Once you have subscribed, you will receive information about how to log on to our Continuing Education quizzes and other content.
Orthodontic Practice US offers 24 Continue Education (CE) Credits to general practitioners with any subscription to our magazine on a yearly basis.
About the publication:
Issues Per Year: 4
Estimated Delivery: Every 3 months
CE Credits: 4 Credits Per Issue!
You have the option of a digital-only subscription — which allows you access to the publication and the CE content via your computer, tablet or cell phone. Or a print subscription: you will get 6 issues mailed to you, as well as receiving online access for your convenience.

Image courtesy of WEAVE JoAn Majors, RDA, CSP, discusses how technology and outsourcing can improve efficiencies during COVID-19 times and beyond Recently on a call, a team member explained, "I ...