3M to Preview New Digital Bonding System at AAO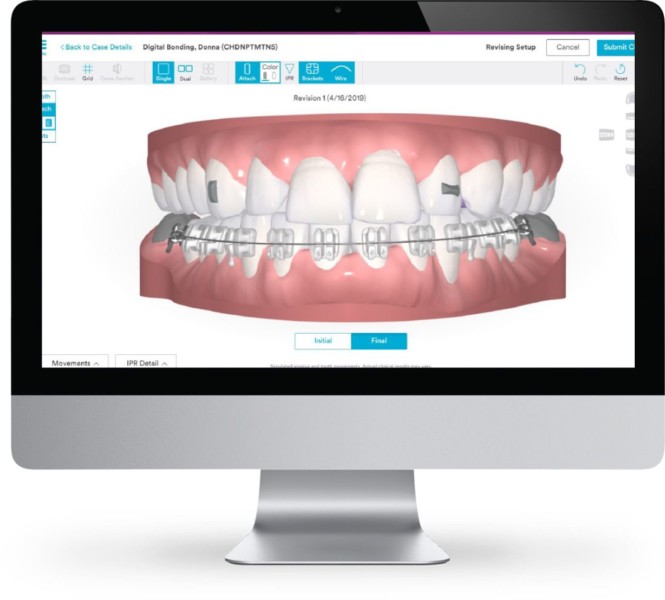 ST. PAUL' Minn. – April 30, 2019 – 3M announced today that a new option for treatment planning will be previewed at the American Association of Orthodontics (AAO) Annual Session in Los Angeles, CA, in May.
Orthodontists will soon be able to create a prescription via the 3M™ Oral Care Portal using select 3M brackets that 3M will use to manufacture a bonding tray designed to deliver improved bonding speed and bracket placement accuracy, avoiding the need for in-office tray production. For combination cases, orthodontists will be able to create a digital setup with aligners on one arch and brackets on the opposing arch. For these treatment plans, the trays will be delivered in a single package, making preparation for appointments easier for the practice.
"There may be case situations or patient needs for which a singular approach to treatment isn't ideal. Having the option to digitally plan combination treatments offers more control and flexibility to the orthodontist and could shorten the treatment or improve the outcome, without compromising a patient's esthetic preferences," stated Beth Edgar, Custom Orthodontics Business Director.
Providing orthodontists with a way to streamline treatment planning and reduce appointment time is essential. "Our goal is to make it easier for orthodontists to offer effective treatments while running a profitable practice. Streamlining and shortening the bonding appointment is key for reducing chair time and delivering the experience patients deserve," Edgar continued.
Orthodontists will have the opportunity to preview this new system at the upcoming
AAO 2019 Annual Session at 3M Booth #1225. Demos will be hosted at 11:00 a.m.
daily.
About 3M Oral Care
3M Oral Care promotes lifelong oral wellness through inventive solutions that help oral care professionals achieve greater clinical, professional and personal success. Learn more at 3M.com/dental.
About 3M
At 3M, we apply science in collaborative ways to improve lives daily. With $33 billion in sales, our 93,000 employees connect with customers all around the world. Learn more about 3M's creative solutions to the world's problems at www.3M.com or on Twitter @3M or @3MNews. 3M and Clarity are trademarks of 3M Company. Used under license in Canada. © 3M 2019.
Contact: 3M Oral Care
2510 Conway Avenue
St. Paul, MN 55144-1000
CeCelia Hubbartt
Karwoski & Courage
cecelia.hubbartt@creativepr.com