A Clear Solution: 3M's New Self-Ligating Brackets
Support Custom, Flexible, Naturally-Esthetic Treatment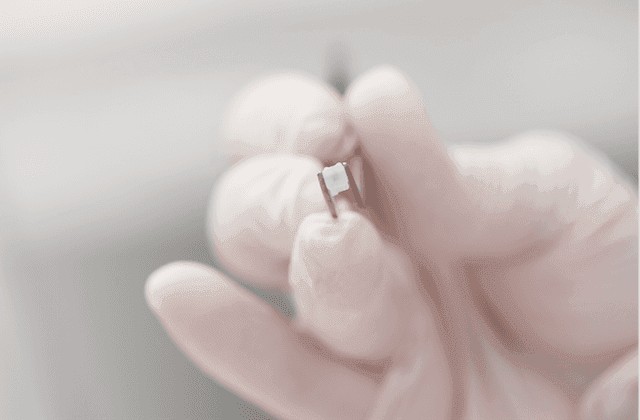 3M™ Clarity™ Esthetic Orthodontic Solutions expand to deliver more choice and control to orthodontists
ST. PAUL' Minn. – (September 17, 2018) – Every patient's smile is unique—their treatment plan should be, too. Clarity Esthetic Orthodontic Solutions help orthodontists offer patients a range of flexible, individualized treatment options, using effective and esthetically pleasing products.
New to the brand portfolio, 3M™ Clarity™ Ultra Self-Ligating Brackets offer rotational control and improved versatility, without the need for ligatures. Joining 3M™ Clarity™ Advanced Ceramic Brackets and 3M™ Clarity™ Aligners, the attractive new brackets complement an expanding array of treatment solutions designed with both the patient and orthodontist in mind.
Clarity Ultra brackets enable successful treatment planning and precise outcomes for orthodontists. Featuring 3M's unique stress concentrator designed for predictable, consistent debonding, the brackets include a wide ceramic door with a broad mesial-distal span, to assist rotational control,. The door has also been shown to endure twice as many opening and closing cycles as typical treatment—for reliability.
Powered by technology, the 3M™ APC™ Flash-Free Adhesive Coated Appliance System is the most efficient bonding system in orthodontics. The advantages of using Clarity Ultra Self-Ligating Brackets pre-coated with APC™ Flash-Free Adhesive are game changing.
"Fast and consistent bonding with APC Flash-Free Adhesive positively impacts chair time, practice workflow and patient satisfaction," says Armineh Khachatoorian, Orthodontic Scientific Affairs Manager, 3M Oral Care. "By removing steps in adhesive application and flash clean-up, there are fewer variables for a more positive bonding experience. Plus, chair time is reduced, which allows practices to see more patients."
Translucent and stain-resistant, with no visible metal parts, Clarity Ultra Self-Ligating Brackets also support growing patient demand for esthetic treatment. Engineered for strength and beauty, the brackets' smooth ceramic surfaces and edges are designed to deliver patient comfort throughout the course of treatment. The natural tooth-like appearance of Clarity Ultra brackets positively impacts patient satisfaction.
Choosing the Clarity Ultra bracket system means choosing expertise, leading-edge technology, predictability and the customer service you rely on from 3M. More importantly, you gain control with an esthetically-pleasing solution that performs throughout the treatment process and helps promote practice growth. Innovative materials and design achieve proven outcomes, without compromise.
Learn more about the Clarity Ultra bracket system at 3M.com/ClarityUltra. Discover our comprehensive portfolio of Clarity Esthetic Orthodontic Solutions at 3M.com/Clarity.
###
About 3M
At 3M, we apply science in collaborative ways to improve lives daily. With $32 billion in sales, our 91,000 employees connect with customers all around the world. Learn more about 3M's creative solutions to the world's problems at www.3M.com or on Twitter @3M or @3MNews.
3M Oral Care promotes lifelong oral wellness through inventive solutions that help oral care
professionals achieve greater clinical, professional and personal success. Learn more at
3M.com/OralCare.
3M, APC and Clarity are trademarks of 3M Company. Used under license in Canada. © 3M 2018. All rights reserved.
Contact
Maggie Hesby
maggie.hesby@creativepr.com
Karwoski & Courage Public Relations
612.342.9660
[cp_popup display="inline" style_id="19825″ step_id = "1"][/cp_popup]
Stay Relevant in Orthodontics
Sign up for industry news, CE articles and webinar invitations, and cutting-edge case studies.