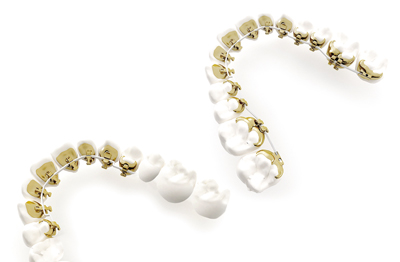 Having a straight, confident smile is important to just about anyone, but considering the intense exposure and attention that national beauty pageant contestants receive, it's imperative for them to maintain dazzling, straight smiles that will wow the judges. Sometimes, contestants require additional help to fix their smile before the big show, but don't necessarily want to be fitted for traditional braces that might detract from their overall look.
For some Miss USA and Miss Teen USA contestants, they rely on a hidden solution to straighten their smile – 3M Incognito braces.
"My patients who are performing in the Miss USA and Miss Teen USA pageants are under constant pressure to look their best," said Dr. Andrew Wahl of Village and Minneapolis Orthodontics in Minneapolis, Minn. "Naturally, 3M Incognito braces are a perfect solution to fix their smiles because the brackets hide behind the teeth, disguising their orthodontic treatment from the judges."
Beauty pageant contestants may not be regulars at most practices, but lingual braces help orthodontists meet the growing preference for invisible, convenient and comfortable orthodontic care for both teens and adults. To learn more about incognito braces, visit 3MUnitek.com/Incognito.