ClearChoice Centers Around the Country Have Implemented New Social Distancing and Enhanced Infection Controls
GREENWOOD VILLAGE, Colo.—May 27, 2020—ClearChoice Dental Implant Centers ("ClearChoice"), a national network of independently-owned dental implant practices, today announced that the network has implemented enhanced patient safety protocols to minimize the risk of COVID-19 and other infectious diseases. All ClearChoice centers will go beyond their usual best practices and implement enhanced infection control standards in their return to full service following the easing of business restrictions related to COVID-19. To date, 45 of 63 ClearChoice centers have returned to wider operations, and each is following the new protocols in serving patient oral health needs.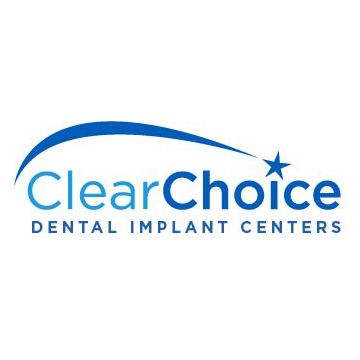 "As COVID-19 became more prevalent in the U.S., it was clear that it would impact ClearChoice practice operations so we got to work designing a new, more stringent set of protocols for the safety of ClearChoice patients and center staff," said Mark Adams, DDS, MS, Prosthodontist and VP Clinical Affairs for ClearChoice Management Services. "We aim to be the safest environment for advanced dental care in the United States, establishing best practices in all aspects of infection control and patient safety."
A multidisciplinary team was commissioned to develop the "best in class" protocols, including: ClearChoice network prosthodontists, oral surgeons, clinical assistants and operations managers; regulatory compliance, environmental safety and infection control professionals on-staff at ClearChoice Management Services; and an independent compliance consulting expert. The result was a detailed, 45-page document outlining specific guidance for in-center and out-of-center processes.
The enhanced ClearChoice protocols emphasize safety across the full spectrum of patient interaction and treatment, from the first point of contact to post-surgical care. The protocols include:
Phone Pre-Screening 24 Hours Before Appointments
Social Distancing, Including Text/Phone Arrival and Waiting in Your Car
Temperature Testing of All Visitors
Self-Monitoring Guidelines for Staff
Designation of Infection Control Coordinators in Every Center
Availability of PPE for Patients and Staff
Enhanced Guidelines for Room and Equipment Disinfection
"COVID-19 presents an enormous challenge to the dental industry and ClearChoice has done a tremendous job in developing a very thorough approach to patient safety," said Dr. Juan Alberto, DDS, MS, a ClearChoice affiliated prosthodontist in Ft. Lauderdale, FL and a member of the safety task force. "As a part of the ClearChoice network, I am comforted to know that I'm supported with the expertise and resources to reduce health risks as much as possible, and to instill confidence in my patients and staff."
While ClearChoice centers remained open during lockdowns to provide emergency care, most centers are now delivering a full range of services after implementing the new safety protocols.
"We used the CDC and OSHA guidelines as a minimum standard when designing these protocols and then went above and beyond with detailed guidance for network-affiliated doctors," said Dr. Mark Adams. "We continue to closely monitor the situation, and we will share experiences and best practices across our network to ensure a high level of safety."
About ClearChoice
ClearChoice Dental Implant Centers, a national network of affiliated dental implant providers dedicated to providing adult patients with a long-term solution to chronic dental issues, was founded in 2005 in Denver, Colorado. The ClearChoice network is committed to addressing significant dental needs and improving the nation's dental health. For more information visit clearchoice.com.
Founded in 2005, ClearChoice Management Services, LLC (CCMS) is a market leader in providing administrative practice management services to the network of ClearChoice Dental Implant Centers.  CCMS also supports dentists in developing and opening new ClearChoice Dental Implant Centers in cities and communities across the United States.  CCMS is located in Denver, Colorado.
Media Contact:
Cindi Goodsell
510-409-3646
cgoodsell@stantonprm.com
Stay Relevant with Orthodontic Practice US
Join our email list for CE courses and webinars, articles and mores