HOUSTON (Oct. 10, 2016) – Registration is now open for "Accelerated Aligner Therapy: Precision Taken to the Next Level,"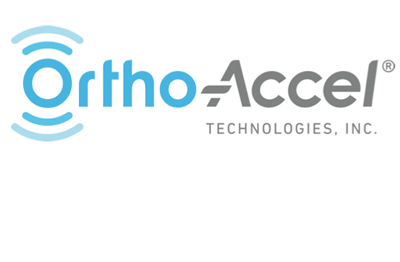 . Esteemed orthodontic lecturer and an Invisalign "Top 1%" provider Dr. Manal Ibrahim will discuss how integrating AcceleDent® into her treatment protocol helps ensure that programmed aligner movements will be expressed more predictably throughout treatment. Manufactured by OrthoAccel® Technologies, Inc., AcceleDent is the first and only FDA-cleared vibratory device that has been clinically proven to speed up orthodontic treatment by as much as 50 percent and shown to significantly reduce the discomfort associated with treatment.
Ibrahim is a Diplomate of the American Board of Orthodontics and practices at Innovative Orthodontic Centers in Naperville, Illinois where she has completed nearly 1,000 aligner cases with AcceleDent. Having integrated AcceleDent into her practice as the preferred accelerated orthodontic treatment modality, Ibrahim is one of several highly regarded orthodontists reporting improved predictability of clinical outcomes when treating aligner patients with AcceleDent. She has found that she can achieve the same level of reliability and precision of tooth movement with the combination of aligners and AcceleDent as she can with a standard wire and bracket system.
"Through this webinar I hope to demonstrate to clinicians that they can provide the same or even better patient outcomes with Invisalign and AcceleDent as they do when treating patients with fixed appliances," said Ibrahim. "The case studies that I'm presenting will show how AcceleDent practically guarantees that I will have the control needed to achieve my desired treatment outcomes for each patient."
Ibrahim will also discuss the various components and features of aligner technology and provide insight into how orthodontists can get optimal benefits from Align Technology's software.
Participants who complete the complimentary webinar and the subsequent exam will receive one CE credit accredited by the American Dental Association Continuing Education Recognition Program. To register, visit OrthoAccelLearning.com.
About OrthoAccel® Technologies, Inc.
OrthoAccel® Technologies, Inc. is a privately owned medical device company engaged in the creation, manufacturing, marketing and sales of innovative solutions that enhance dental care and orthodontic treatment.
Among the company's innovations is AcceleDent®, an FDA-cleared, Class II medical device that speeds up orthodontic treatment by as much as 50 percent and reduces discomfort associated with orthodontic treatment when used in conjunction with braces or aligners. OrthoAccel, the Leader in Accelerated Orthodontics, has received positive feedback from patients and leading orthodontists from around the world who recommend the award-winning AcceleDent as the fast, safe and gentle solution to accelerate orthodontic treatment. Ranked on Deloitte's 2015 Technology Fast 500 as one of the fastest growing companies in North America, OrthoAccel is based in Houston, Texas and maintains a global presence through its EMEA office in Essen, Germany. To learn more about OrthoAccel's focus on improving the journey to healthy, beautiful smiles, visit