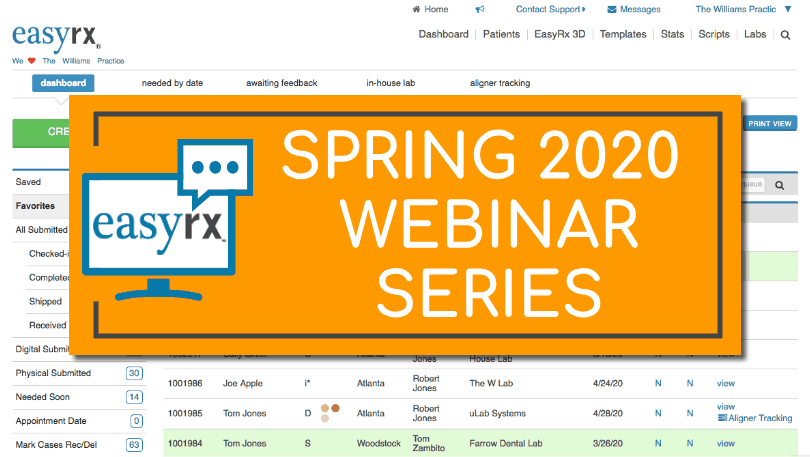 EasyRx is launching its Spring 2020 Webinar Series, which invites potential users to learn about EasyRx and EasyRx 3D. In this four-part webinar series, EasyRx will show you how EasyRx streamlines your digital workflow. Attend and learn how EasyRx solves the headaches of managing lab prescriptions and saves you money, and why hundreds of practices and labs have implemented EasyRx. 
The 45-minute webinars will cover different aspects of EasyRx and how they benefit practices and improve digital workflow. Key topics to be addressed are:
The webinars will take place every other Thursday from April 2nd to May 14th at 12:00 pm EST. Registration is now available at https://easyrxcloud.com/webinars/.
[cp_popup display="inline" style_id="19825″ step_id = "1"][/cp_popup]
Stay Relevant in Orthodontics
Sign up for industry news, CE articles and webinar invitations, and cutting-edge case studies.