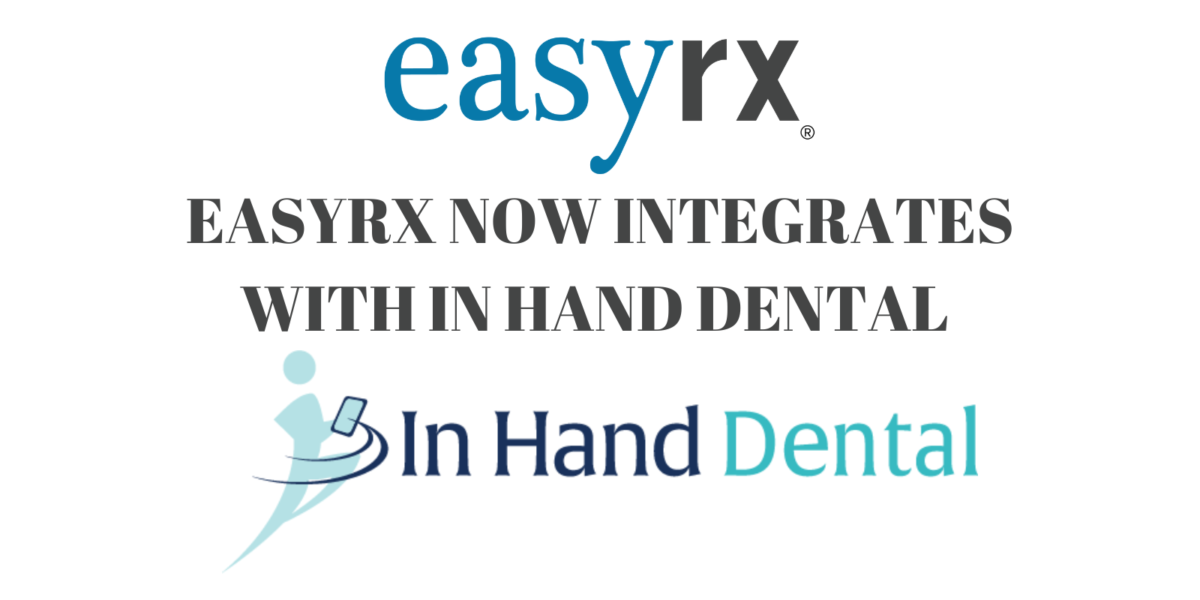 ATLANTA – September 15, 2022 – EasyRx®, a leading provider of universal lab prescription, digital workflow, and 3D software for labs and practices, announced a new integration with In Hand Dental, a remote monitoring app used by dentists and orthodontists. The integration allows EasyRx prescription information to be shared between EasyRx and In Hand Dental.
"We are very excited to work with the team at In Hand Dental to integrate our two products. More and more practices are implementing remote monitoring; integrating EasyRx and In Hand Dental combines multiple single point solutions into one workflow for both the practice and the patient to create a powerful remote monitoring workflow. I'm sure our common customers will greatly benefit from the integration", said Todd Blankenbecler, President, and CEO of EasyRx.
"We are excited to integrate our platform with EasyRx to further our mission to provide practices with remote monitoring, live virtual calls, lead generation, and recall solutions in one application. By working with EasyRx, this will streamline the workflow for a practice from prescription ordering to patient treatment plan monitoring", said Mike Gassman, President of In Hand Dental.
About EasyRx
EasyRx is a revolutionary universal system that allows orthodontists and dentists to design, create, manage, and submit their patient's appliance prescriptions online to any orthodontic or dental laboratory in the world or in-house lab. Its full suite of design tools allows doctors to manage and create their appliance prescriptions in one single digital location, improving efficiency and evolving toward a paperless environment. For the orthodontic or dental lab, it provides a robust set of tools to manage the lab from tracking cases, invoicing, and production metrics, to providing and storing all the lab's prescriptions digitally. To learn more, visit https://easyrxcloud.com/
About In Hand Dental
In Hand Dental is a HIPAA-compliant tele dentistry app that connects dentists and orthodontists with their patients. Our app provides competitively priced dental monitoring, lead generation, and tele dentistry, and is ideal for optimizing clear aligners and other treatments. In Hand Dental allows doctors to see more patients with less chair time. It allows patients to receive excellent doctor-supervised care. To learn more, visit https://inhanddental.com/
Stay Relevant with Orthodontic Practice US
Join our email list for CE courses and webinars, articles and mores