Dr. Adam Schulhof discusses the 3M™ True Definition Scanner for digital impressions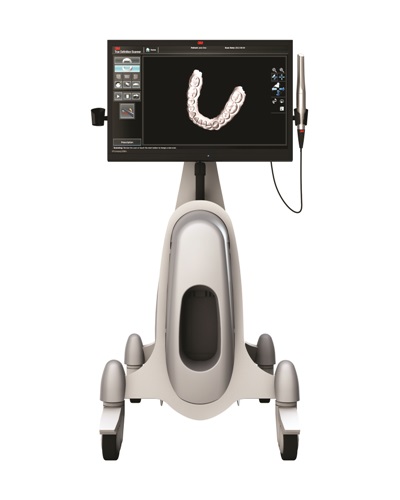 Adopting any new technology in your practice can be challenging, whether due to finances, the need to change workflows, or any number of other factors. Some of us might think if we've been doing something a certain way for years with acceptable results, then there's no reason to change. Others might be interested in adopting a new technology, but are giving it time until the dust settles, and there's a clear winner among competing products.
There comes a point, however, when a technology has been around long enough and is proven to be effective enough that even those who have been sitting on the fence should give it serious thought. For orthodontists, digital scanning is one such tool. While it still takes some adjustments in the practice to implement this procedure, the benefits in accuracy, efficiency, and patient-friendliness make it very worthwhile.
Patient comfort
I have used a digital scanner in my orthodontic practices for about 2 years, beginning as a beta tester for 3M ESPE's original scanner, which now has evolved into the 3M™ True Definition Scanner. Getting involved in digital scanning was a simple decision for me as an orthodontist. I knew that if you consider what many patients would list as the worst parts of the orthodontic process, having impressions taken would likely rank very high. This is particularly true for young patients who probably haven't had an impression taken before and often have sensitive gag reflexes. Many times, the parents of these patients unintentionally make the situation worse by telling them about "those horrible molds" before the child starts treatment.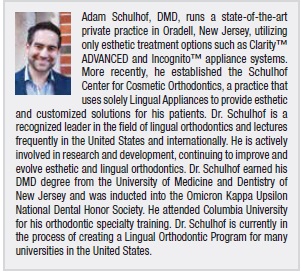 However, with a digital scanner, when parents come to my practice, there is a real "wow factor." After seeing the scanner, many parents turn to their child and say, "You don't know how good you have it!" The technology also has a great impact on referrals; while many practices might be similar to one another, a digital scanner gives a parent a compelling reason to recommend your office to their friends. This focus on pediatric patients is not meant to exclude adult orthodontics wearers. They, too, are impressed with the technology, and since many have experienced a traditional impression in the past, they know firsthand the difference the scan can make for their comfort level.
Efficiency and consistency
Beyond its benefits in patient comfort, a digital scanner gives an orthodontic practice an efficient, more consistent tool compared to traditional impression material. My assistants can capture a typical scan in less than 2 minutes per arch, which is about the same amount of time that an alginate impression would take. The wand used with the latest version of the 3M True Definition Scanner has a very slim profile, which makes it easy to maneuver in patients' mouths, even to the distal of the second molar.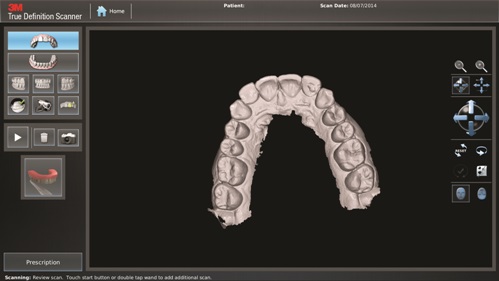 Of course, accuracy is another huge benefit to digital scanning. The accuracy of a traditional impression is completely dependent not only on the clinician's technique, but also on what happens to that impression once it is out of the mouth. Even if a flawless alginate impression is taken, if it is set aside for too long (as can happen on a busy day), distortions can easily set in. Contrast this with a digital impression, which shows the operator in real time if a scan is complete and accurate, and then can be transmitted to the lab in an instant.
Two images, taken approximately one month apart, one pre-treatment (above) and one during treatment with the braces on the teeth (below).
Digital scans are also versatile, which opens the door to many workflows beyond orthodontics. The 3M True Definition Scanner has "Trusted Connections" — vetted integrations with manufacturers including 3M Unitek and Invisalign®, which means the technologies have been technically and clinically validated to work together. Beyond these options, the system can generate an STL file that can be sent to any open CAD/CAM system, so the user is not locked into any specific end products.
Understanding tooth movement
A benefit that might not be top of mind when considering digital scanning is the ability to take mid-treatment scans with brackets and wires in place. With the traditional impression process, taking an impression during treatment can be very messy and often requires at least the removal of the archwire. Most orthodontists, myself included, opt to simply take photographs to create a record of movement and progress throughout the treatment process.
With a digital scan, the brackets and archwire are not an issue, and the scan can be taken just as it would be at the first appointment. These scans can be sent to the lab to produce an overlay that makes it possible to accurately track and understand tooth movement so that we can have an extremely exact reference point, instead of relying on observations using the naked eye. To study the treatment that our patients are undergoing, my office is initiating a project where we will scan 20 patients at each visit to gain a comprehensive understanding of tooth movement and how it occurs over time. Without a digital scanner, this wouldn't be possible.
Patience and practice
As with any new technique, digital scanning takes practice. I find that when my assistants are learning to use the scanner, they have an expectation that they should be learning faster. But I remind them that, just as it takes upwards of 20 traditional impressions to feel comfortable with that procedure, digital scanning takes the same practice. The difference is that, with digital scanning, their added practice will pay off in giving the patient a much more comfortable experience with highly accurate results.
The benefits of implementing this technology in my offices have convinced me that digital scanning is the future for orthodontists. I would encourage practices that have yet to make the leap to look into their options and invest the time and energy in upgrading to this patient-friendly and efficient procedure.
[cp_popup display="inline" style_id="19825″ step_id = "1"][/cp_popup]
Stay Relevant in Orthodontics
Sign up for industry news, CE articles and webinar invitations, and cutting-edge case studies.