The latest addition to the legendary ORTHOPANTOMOGRAPH® line reduces radiation exposure to patients with the all-new Low Dose TechnologyTM while further expanding 3D field-of-view options.
MILWAUKEE, WI – April 25, 2014
Instrumentarium Dental, a designer and manufacturer of advanced imaging solutions, extends its legendary extra-oral product line with the new, feature-rich OP300 Maxio Pan/Ceph/3D, its most advanced imaging system ever.
The latest addition introduces new and larger fields-of-view for dental and maxillofacial imaging, and a revolutionary Low Dose Technology (LDT) delivering quality-optimized Cone Beam 3D scans with very low radiation dose, up to 5 times lower* than traditional 2D panoramic images.
"We are thrilled to unveil the new OP300 Maxio to the dental community," said Vicente Reynal, Group President of KaVo Kerr Group, Dental Technologies. He continued, "The OP300 Maxio is a perfect example of how Instrumentarium Dental's close collaboration with clinical partners has resulted in innovation that delivers new and advanced imaging tools while lowering the radiation dose level provided to patients."
Low Dose Technology (LDT)
Low Dose Technology provides quality-optimized images with a very low radiation dose across all fields-of-view. As
a result, Low Dose Technology is ideal for dose sensitive applications such as pediatric patients, follow-up imaging or implant planning. All of these cases may be assessed with particularly low radiation dosage while still maintaining the clinical value.
Flexible Field-of-View
The new expanded 3D field-of-view of the OP300 platform extends to 13×15 cm. This covers both mandibula and maxilla to include airways and the upper cervical spine, or sinus area. The OP300 Maxio provides professionals with several targeted field-of-views as small as 5×5 cm to optimize the cone beam scan for single site implants or localized diagnostics, while keeping the patient dose at a reduced level. In addition, a big advantage with all OP300 systems is the ability to freely set the position of the 3D field-of-view based on the Region of Interest.
Enhanced Imaging Software
The OP300 Maxio delivers a state-of-the-art end-user software experience with the new Invivo 5.3 included with all OP300 systems. The enhanced software is now capable of combining digital impressions and CBCT scans for improved accuracy in treatment planning. Packed in this software release are new restoration tools to improve communication between dental professionals and labs. In addition, a new implant-planning tool provides higher flexibility and a seamless implant selection and placement process.
Filippo Impieri, Senior Director of Marketing for KaVo Kerr Group, Imaging, noted: "The new OP300 Maxio represents the pinnacle of Instrumentarium Dental innovation. The Low Dose Technology delivers high quality-optimized 3D imaging for a comprehensive range of clinical procedures while helping clinicians manage radiation exposure." The Instrumentarium Dental OP300 Maxio will be unveiled for the first time to the public on Saturday, April 26th, 2014 at the AAO (American Association of Orthodontists) Annual Session in New Orleans, LA. Dental professionals and industry experts are invited to see the new OP300 Maxio Pan/Ceph/3D at booth #1653.
ABOUT INSTRUMENTARIUM DENTAL
Over the past 50 years, Instrumentarium Dental has been a pioneer in imaging systems designed for professionals. From the original ORTHOPANTOMOGRAPH OP1 to the complete offering of today's advanced imaging systems, our years of experience guarantee our customers a safe investment in their future.
For more information visit www.instrumentariumdental.com
Instrumentarium Dental
www.instrumentariumdental.com
1245 West Canal Street, Milwaukee, WI 53233
Tel: 1 (800) 558-6120 or (414) 747-1030
Fax: 1 (414) 481-8665
#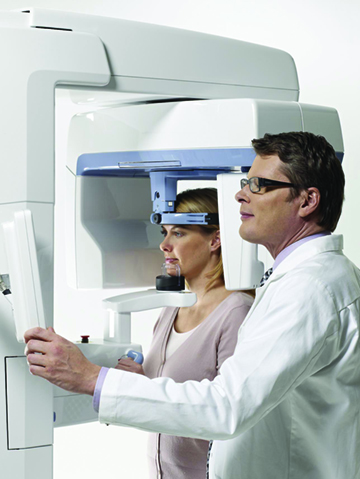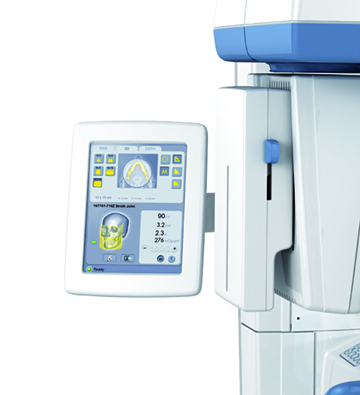 [cp_popup display="inline" style_id="19825″ step_id = "1"][/cp_popup]
Stay Relevant in Orthodontics
Sign up for industry news, CE articles and webinar invitations, and cutting-edge case studies.