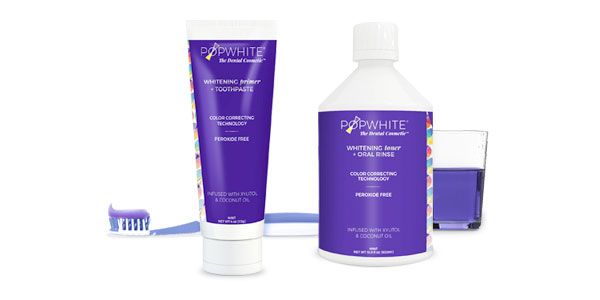 You've heard about color-correcting techniques when it comes to hair and makeup (purple shampoo neutralizes brassiness in blond hair, green concealer hides red face spots). But you probably haven't heard about using it to whiten yellowish teeth. Popwhite is a brand new toothpaste and mouthwash that does just that—correct yellow stains on your teeth with its unique purple formula. It's a new and natural way to whiten teeth without sensitivity.
Popwhite's FDA-approved peroxide-free Toothpaste and Oral Rinse whiten, brighten, polish and clean teeth while freshening breath with peppermint oil, Xylitol and Coconut Oil. Products are vegan, cruelty-free, made in the USA and available for $24 each ($36 for both) at www.PopWhiteSmile.com.
Stay Relevant in Orthodontics
Sign up for industry news, CE articles and webinar invitations, and cutting-edge case studies.