The Grammy-Award nominated band set to deliver an astounding live concert at the Rosen Shingle Creek Resort in Orlando, Florida.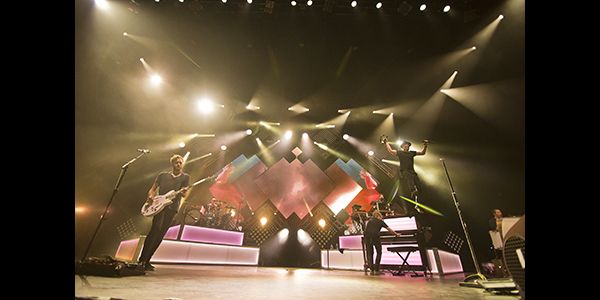 CHARLOTTE, N.C. (March 11, 2016) – Dentsply Sirona Inc., The Dental Solutions Company™, announced recently that the Grammy-Award nominated band, OneRepublic, will perform during the inaugural SIROWORLD annual event in August.
Scheduled to perform a private concert on Friday evening, Aug. 12, during the educational event's evening activities at the Rosen Shingle Creek Resort, OneRepublic will excite and entertain the thousands of attendees expected to join SIROWORLD.
"Sirona continuously strives to deliver the best of the best to our event attendees," said Group Senior Vice President for the United States Commercial Organization Michael Augins. "We set the bar high with a musical performance by Train at the legendary CEREC 30th Anniversary Celebration in September and we're looking forward to another outstanding performance by the hugely talented band, OneRepublic!"
An American pop-rock band, OneRepublic was formed in Colorado Springs, Colorado, by Ryan Tedder and Zach Filkins. The band first received recognition when their single "Apologize" became popular on Myspace in 2006.
In 2007, they released their debut album "Dreaming Out Loud" in which their popular single "Apologize" was remixed, became a colossal international success and earned the band their first Grammy Award nomination. The band has since released two more albums and the third album "Native," released in 2013, became the band's first top-ten album on the Billboard 200 chart.
OneRepublic has won various music awards and received many nominations from organizations including the American Music Awards, Billboard Music Awards, World Music Awards and the Grammy Awards.
The band has used their success as a platform to help kids in need through the OneRepublic Good Life Foundation supporting organizations, such as the Cystic Fibrosis Foundation and Save the Children, to give kids the opportunity to "live the good life."
Writing and composing each of their original songs, creators Ryan Tedder and Zach Filkins as well as Drew Brown, Eddie Fisher and Brent Kutzle comprise OneRepublic.