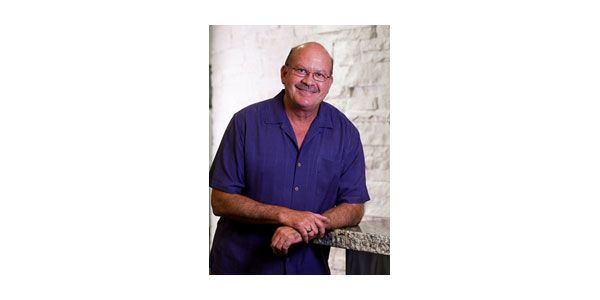 Smile for a Lifetime (S4L) is pleased to announce the election of a new national board president, Dr. Donald Montano of Montano & Cardall Orthodontist Specialists, who will be replacing Ronald Redmond DDS, MS, FACD.
"I'm proud to have served as president of this fine organization for 5 years, but when it came time to transition to new leadership, I couldn't think of a better choice than Dr. Don Montano. I knew he was the right person for the job. I'm pleased that he accepted my proposal and that the board elected him to this new position. S4L is a gift to humanity; allowing orthodontists to provide free orthodontic treatment to under-served children in the USA and Canada."—–Ron Redmond DDS, MS. FACD.
Dr. Montano has served in his local chapter in Bakersfield, California and as a national board member since 2009 and awarded over 100 orthodontic scholarships. He has been involved with S4L from the time of its inception having created one of S4L initial chapters. Having witnessed the success, growth and satisfaction that come from serving others, especially those who are underserved and less privileged, Dr. Montano's S4L team in Kern County, California teaches scholars the value of service to others along the way. "We have served so many deserving children who have benefited from improved self-confidence and self-esteem and who have grown to become leaders and productive members of our community through the program. My experience with S4L has been the most rewarding professional experience of my career. It is truly an honor to be asked to serve as the National President of S4L." —-Dr. Montano
"Nothing compares to the fulfillment one receives by serving and supporting S4L with Dr. Montano. This is the only organization I serve with, where the outcome is tangible. You can see an individuals' life changed in a short amount of time. From A to Z, from start to end you can watch a child's life transform before your eyes."—– Derek Jeffries S4L Kern County Board Member & General Manager of KGET TV .
Jim Charpentier, CPA and another S4L Kern County Board Member agreed with Mr. Jeffries, "Seeing the beaming smiles and tears of joy on the faces of our scholars when they see their new smiles for the first time is an amazing experience for all of us."
Dana Yeoman, DDS and another S4L Kern County board member summed it up with her quote, "Several years ago, Dr. Donald Montano told me about his idea of bringing Smile For a Lifetime to Bakersfield. The plan was just a twinkle in his eye, but he dreamed of spearheading the local chapter so he could provide braces to two deserving kids a month and give back generously to our community. Admittedly, at the time I thought it sounded impossible, but he simply did it. And he's still doing it. Brilliantly. So how could we be even more proud than we already are of our beloved local orthodontist and all-around good friend? Dr. Montano will be bringing energy, enthusiasm, and an unquenchable passion as the new National President for Smile For a Lifetime Foundation. We know that his enormous heart, tireless dedication and top-notch skill will shine through wherever he goes. That keeps all of us in Bakersfield smiling, too." Smile for a Lifetime is grateful to have Dr. Don Montano serve with us as our new national president.
Montano is also an active member of the following organizations: the American Dental Association, American Association of Orthodontists, Pacific Coast Society of Orthodontists, California Association of Orthodontists, California Dental Association, Kern County Dental Society, Omicron Kappa Upsilon, Rotary International Bakersfield West and Founder of the Kern County regional chapter of Smile for a Lifetime.
Other officers elected to the national board included Vice President—Jeff Behan, CEO of VisionTrust Communications, Secretary—Richard Levin Esq. with Estill & Hall Attorneys of Law and Treasurer—Bill Holt, CEO of OrthoBanc. S4L local chapters provide orthodontic scholarships (free braces) to children who normally could not afford them.