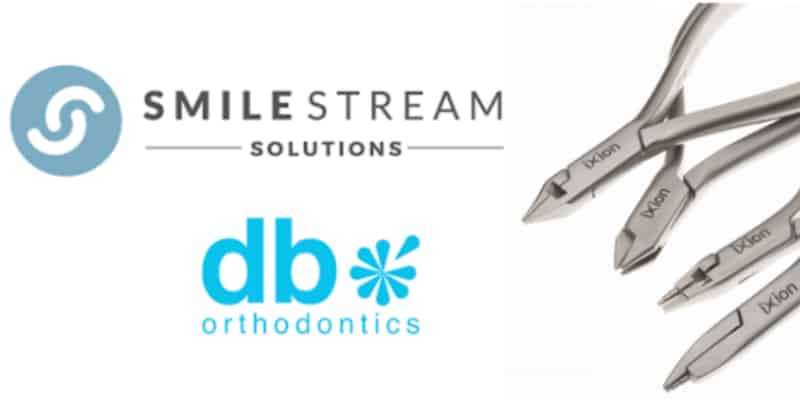 Centennial, CO, USA, January 25, 2021 –Smile Stream Solutions has formally announced their Exclusive Distribution of DB Orthodontics' complete line of Ixion instruments.
According to Tom Macari, CEO/President of Smile Stream Solutions, "the securing of this exclusive distribution agreement with DB Orthodontics affords Smile Stream Solutions the ability to deliver a premier level of quality to our customers. We see this as an advancement in our product portfolio, while remaining consistent with our value proposition as a strategic supplying partner to the marketplace. We couldn't be more excited over what this opportunity represents, as well as the comprehensive service protocol we will be supporting it with moving forward."
Victoria Coppack, Director at DB Orthodontics shared, "We see Smile Stream Solutions as the perfect distributing partner for what we are looking to achieve in the marketplace, combined with how we prefer to do business. Quality, integrity and service are just a few of our core values that will be further supported through our relationship with Smile Stream Solutions. We couldn't be more happy or excited about our selection."
ABOUT SMILE STREAM SOLUTIONS
Smile Stream Solutions, Inc. is a privately owned company that started as a strategic sourcing supplier to some of the largest single and group orthodontic practices in the country. By delivering extremely high value and an exceptional customer experience, Smile Stream Solutions grew and is now positioned and prepared to expand its model to the greater dental market.
Moving forward, Smile Stream Solutions is planning on delivering innovative Product and Service platforms meant to enhance the vitality of orthodontic care providing practices around the world. For more information about Smile Stream Solutions products and services, visit smilestreamsolutions.com, or reach out to Tom Macari, CEO directly at [email protected].
ABOUT DB ORTHODONTICS
With 50 years' experience in the Orthodontic industry, DB Orthodontics remains a family owned company based in the United Kingdom, well known as manufacturers of Ixion Instruments and the Infinitas Mini-Implant system. The DB team have been winners of numerous industry and trade awards including the Queen's Award for International Trade, the UK's most prestigiousbusiness award in recognition of outstanding achievement in international trade.
Stay Relevant with Orthodontic Practice US
Join our email list for CE courses and webinars, articles and mores