The George Gauge™ is Now Autoclavable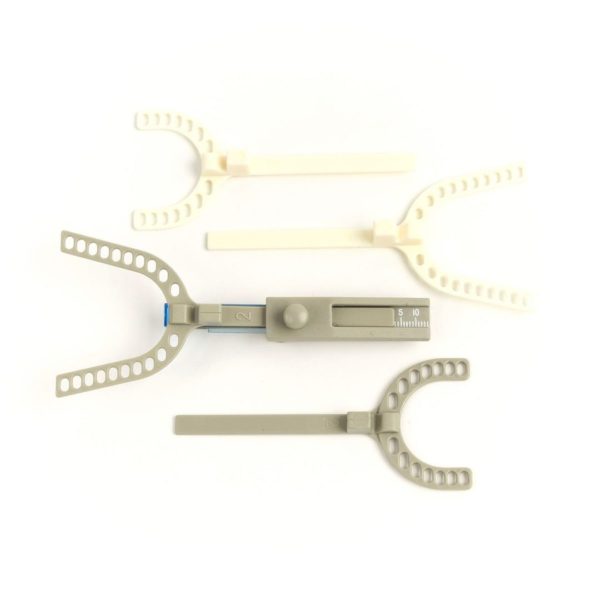 May 24, 2019-Great Lakes Dental Technologies is pleased to announce that the George Gauge™ bite registration and mandibular repositioning device is now autoclavable. The George Gauge is recommended for all mandibular repositioning appliances, and allows clinicians to capture the protrusive bite registration and vertical opening without relying on the patient to achieve proper positioning. Used by thousands of doctors, the George Gauge eliminates guesswork and is extremely accurate and easy to use; and available in 2mm, 3mm and 5mm sizes.
The popular George Gauge was developed over 20 years ago by Peter T. George, DDS, a highly respected orthodontist who specialized in sleep breathing disorders. Great Lakes acquired ownership of the George Gauge in 2014.
For more information on the George Gauge, contact Great Lakes product customer service at 800.828.7626 or visit greatlakesdentaltech.com.
Great Lakes Dental Technologies is an employee-owned company that designs, develops, manufactures, and markets appliances and products for use in the orthodontic, dental, and sleep and airway markets. Great Lakes is one of North America's largest orthodontic laboratories offering more than 4,000 products and services, and is a nationally approved PACE Program Provider for FAGD/MAGD credit. Great Lakes headquarters is located in Tonawanda, New York, a suburb of Buffalo.
Media Contact:
Erin Haskell
Marketing Manager
Great Lakes Dental Technologies
716.319.1278