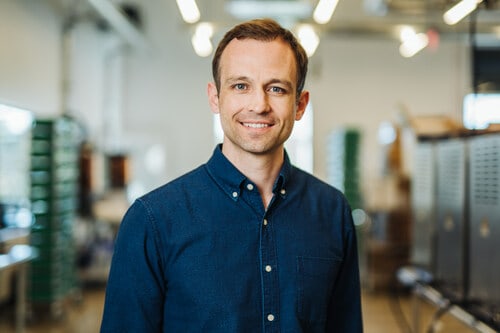 LightForce is proud to announce that Dr. Alfred Griffin, CEO of LightForce, will have the great opportunity of speaking at this year's JP Morgan Healthcare Conference in San Francisco, CA.
During this conference, Dr. Griffin will share the impressive growth of LightForce, as well as the innovative approach the company is taking to revolutionize the orthodontics industry. He will delve into the company's use of mass customized 3D printing technology to create personalized orthodontic braces for doctors and patients alike. During his presentation he will also discuss the gap in the market of treatment options for teenagers, and how LightForce is bridging that gap with its innovative and convenient digital braces.
As a disruptor in the field of orthodontics, LightForce is dedicated to finding innovative ways to improve the patient experience. LightForce is proud to be able to share these exciting developments with the healthcare community at such a prominent conference such as the JP Morgan Healthcare Conference.
About LightForce
LightForce is a digital platform providing orthodontists with fully customized, 3D printed tooth- moving tools. Founded in 2015 by Dr. Alfred Griffin, DMD, PhD, MMSc, along with Dr. Lou Shuman, DMD, CAGS, LightForce is revolutionizing the specialty through advanced manufacturing and technology. After five years of extensive research and development, LightForce launched their first product to the Orthodontic market- the world's first and only fully customized 3D printed bracket system and digital treatment software. Learn more at www.lf.co or reach out directly to [email protected]
Stay Relevant with Orthodontic Practice US
Join our email list for CE courses and webinars, articles and mores