Orthodontic Practice US can help you "think outside the box" during the new normal after COVID-19.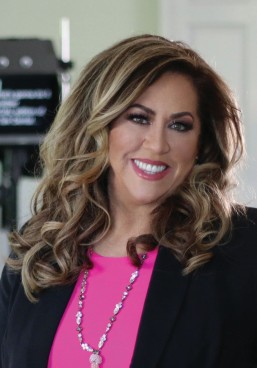 Welcome back! By the time you read this, patients will have returned to your chairs, and you and your teams will be hard at work providing your essential quality dental care. Although dental offices have always been recognized for their high standards in sterilization and sanitization protocols, now they have advanced these practices to even higher levels for the continued health and safety of patients and staff.  Policies concerning PPE and aerosol containment are firmly in place and will probably become a part of daily life. In the news and in discussions with dental professionals, I repeatedly hear the term "new normal" — much has changed, and once "uncharted territory" has borne solutions that have become mainstream. With all of the precautions to curb the spread of COVID-19 in and out of the dental office, I would like to propose a new term for use in our healing world. I hope that we can stop saying the "new normal" and achieve an "optimistic normal" that is comfortable and inviting — where you, your patients, and staff all feel safe enough to be thinking once again of your craft, your options, and expansion of your skills and techniques.
To help you continue to "think outside the box," the articles in this issue focus on your craft. Dr. David Alpan's CE compares clear aligners and braces in post-COVID-19 treatment plans. His article can help you achieve more effective scheduling and more efficient treatment options. Drs. Fabio Oliveira Coelho, Francesca Scilla Smith, and Larry W. White's CE delves into the history and evolution of the mandibular protraction device and its simplified placement and improved function. Dr. Maria L. Geisinger discusses aerosols in dental settings and potential mitigation strategies for highly protective infection control practices. The case study by Dr. Bill Dischinger and the product profiles showcase inventiveness and potential for both your clinical practice and your business.
At MedMark Media, we are realistic and optimistic. COVID-19 is not over yet, but we are getting closer each day and have used this time for introspection, invention, implementation, and all of the other "-ions" that it takes for us to return to our fulfilling, balanced, profitable, busy lives. The world knows now that dentists are essential, and your positive outlook, tenacity, and dedication to your patients and the specialty are inspiring. Stay positive, stay focused, and stay with us as you have over the years. We appreciate and value you all.
All the best,
Lisa Moler
Founder/Publisher
MedMark Media
Stay Relevant with Orthodontic Practice US
Join our email list for CE courses and webinars, articles and mores