Orthodontic Practice Webinar
Orthodontic Trends: How to Better Leverage Practice Data
This is an electronically delivered self-instructional course for orthodontists. Contact education@medmarkmedia.com with questions or comments about this webinar.
Presented by Ryan Moynihan, CEO of Gaidge
Register for the webinar below:
Data can have a profound impact on your orthodontic practice and while understanding your practice metrics is important, it is also vital to understand trends that are occurring in the economy and market that may be affecting your overall practice performance. Join Ryan Moynihan, CEO of Gaidge, as he reveals orthodontic market trends and how to put those to use for your practice.
Learning Objectives:
How Economic and Market Trends Affect the Orthodontic Industry
What Key Metrics Every Practice Must Monitor Including Production, Collection, New Patient Calls, Exams, and Starts
The Surprising Finds that 2022 Data Has Revealed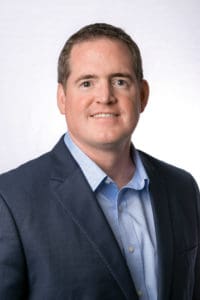 Ryan Moynihan joined Gaidge as the CEO in 2017 bringing a diversified background in finance, analytics, strategy, sales, marketing, business development, product management and operations. He has over 23 years' experience across many Fortune 100 companies in the areas of health care, consulting, and technology and a has passion for growth and team building. Ryan spent time working at Disney, Intel, Ernst & Young and Miller Brewing Company before earning his MBA from Georgetown and prior to joining Gaidge, devoted the past 16 years of his career to the Dental/Orthodontic industry working at 3M and Ormco in marketing and sales leadership positions.
Gaidge is an essential business management software for orthodontic practices. The cloud-based analysis tool provides business intelligence dashboards, benchmarking and performance comparisons and the platform also features financial management tools and e-forms. Gaidge seamlessly integrates with your practice management software streamlining operations and creating clarity and visibility to business performance.