Empowered in orthodontics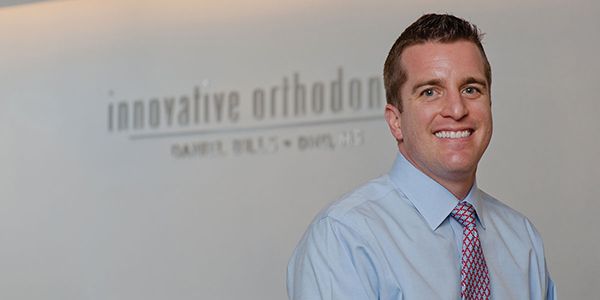 What can you tell us about your background?
I grew up in Southern New Jersey, just outside of Philadelphia. Both of my parents were teachers, so the importance of education was instilled in me at a very young age. I traveled out of state for dental school and my residency, but ultimately returned to my roots to start a family and practice. After associating for a couple of years, I started my private practice, Innovative Orthodontics, from scratch in 2007. In addition to my intense passion for clinical orthodontics, I absolutely love to teach. I am a Clinical Associate in the University of Pennsylvania Department of Orthodontics. I also lecture regularly, both stateside and abroad, about a variety of clinical topics as well as how to better utilize technology to connect with orthodontic and dental patients. I am honored to have the opportunity to not only provide my own patients with the highest quality of orthodontic care, but also to share my ideas with others.
Why did you decide to focus on orthodontics?
Orthodontics is the perfect blend of art, science, and customer-centered patient care. I get to spend my days creating beautiful, confident smiles for people that they will have for the rest of their lives. I can think of very few things more rewarding than that!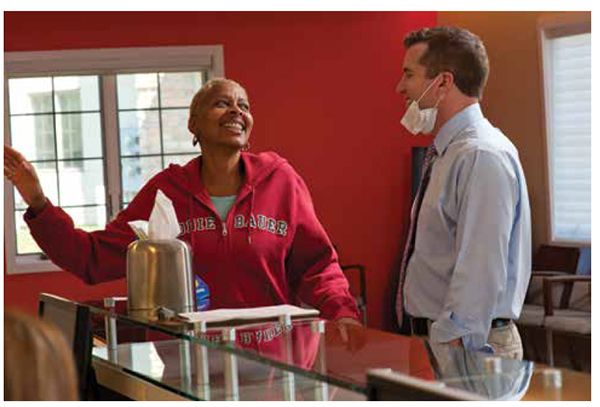 How long have you been practicing, and what systems do you use?
I completed my orthodontic residency in 2004 and have been practicing clinical orthodontics ever since. I started my practice utilizing a popular passive self-ligating (SL) bracket and worked successfully with that for many years. About 3 years ago, I discovered the concept of Dual Activation in self-ligation — i.e., using passive SL brackets in the posterior with interactive SL brackets in the anterior. This allowed me to enjoy all of the benefits of passive SL that I loved in the early and middle stages of treatment, with better control and ease of finishing at the end. I have been utilizing Dual Activation™ with Empower® SL from American Orthodontics ever since. It has been a game changer for me!
What training have you undertaken?
I received my Bachelor of Arts degree in Biology from Lafayette College and my dental degree from Harvard University, both with Honors, after which I completed a 3-year orthodontic residency at the University of Illinois. In addition, I am a board-certified Diplomate of the American Board of Orthodontics.
Who has inspired you?
Personally, the biggest inspirations in my life are my parents. As the son of two teachers, obviously education was always stressed in my home. Without the untiring love and support of my parents throughout the years, I would most certainly not be where I am today. My wife inspires me every single day. She is a full-time pediatric dentist, as well as a full-time mom — and she is amazing at both! How she keeps all of those balls in the air without dropping any, I will never understand! And, of course, my beautiful 18-month old daughter is an inspiration in every possible way. The intense joy that she gets from every new experience and adventure (no matter how small) forces me to focus on all of the little things in life that really matter.
Professionally, the biggest inspirations for me have been Dr. Carla Evans and the Faculty at the University of Illinois, who gave me the orthodontic foundation that I still build upon today. In addition, I have to thank Dr. Dwight Damon for opening my eyes to the amazing world of self-ligation and Dr. Bob Waugh for making me realize that there are many different ways to utilize this powerful tool. And, of course, I am inspired daily by my ridiculously talented orthodontic team, without whom I would never be able to deliver the quality patient care that is a hallmark of my practice.
What is the most satisfying aspect of your practice?
The most satisfying aspect of my practice is seeing our patients' reaction to their new smile when we remove their orthodontic appliances. The pride and confidence that we have helped them achieve is obvious from their first look at themselves without braces. We have actually been recording each and every one of these "reveals" for over 3 years, and we create and publish a monthly video series called "iOrtho Smile Transformations."

Professionally, what are you most proud of?
I feel like I have found a very nice balance between clinical and academic orthodontics, both of which are huge passions of mine. In addition to my full-time private practice, I am also a Clinical Associate in the Department of Orthodontics at the University of Pennsylvania. Helping to train the next generation of orthodontists is something about which I am ridiculously proud. In addition, I have been honored to lecture at a variety of orthodontic meetings (AAO, PCSO, SAO, MASO, GLAO, Dolphin User's Meeting, etc.) over the last few years. The fact that anyone wants to hear what I have to say and what we do in our office still amazes me sometimes!
What do you think is unique about your practice? What has been your biggest challenge?
The ability to integrate new and emerging technologies into my practice without sacrificing customer service and the overall patient experience has been a tremendous challenge for us. However, the fact that we have been able to pull it off definitely makes us unique. New technologies are emerging daily with claims of treating patients faster, increasing practice efficiencies, and increasing the envelope of orthodontic tooth movement. However, I feel that often the patients' perceptions of these technologies are often overlooked. For example, there are technologies that exist to decrease "doctor time" on certain procedures, but I am not convinced that patients necessarily perceive this as an added benefit. Before we incorporate any new technology into our practice, we take a good, hard look at how our patients will view this technology, and how it will affect our customer service experience. If something may make my life a little bit easier, but decreases the patients' orthodontic experience in my office, we pass.
What would you have become if you had not become an orthodontist?
From the second I decided that I was going to be an orthodontist, I never really thought of a backup plan! I just decided that I would do whatever it took to make my dream a reality. However, looking back, the only other careers that I could really see myself doing would be to be a college biology professor or a professional golfer. Considering how bad my golf game is, I am really glad that this whole orthodontic thing has worked out!
What is the future of orthodontics and dentistry?
The value of a beautiful, confident smile has never been higher; therefore, the future of orthodontics and dentistry is incredibly bright. The role of technology in how we deliver orthodontic and dental care will continue to grow as time goes on, so being able to navigate these changes will be incredibly important moving forward. For me, the most exciting orthodontic innovation in quite some time has been intraoral scanning. We are now utilizing scanners in every aspect of the practice and are completely impression free — a fact that patients really appreciate. In addition, scanning and 3D printing have streamlined our lab and retention process, saving several uncomfortable and time-consuming appointments while producing appliances that fit better than ever before. This is a completely win-win situation for orthodontic practices and patients alike.
What are your top tips for maintaining a successful practice?
If I could offer one piece of advice for maintaining a successful practice, it would be to closely monitor and maintain your online reputation. The Internet has made our world extremely small. I am an optimist by nature, so I view the ease by which patients can now sing your praises online as being a tremendous opportunity for "raving fans" to help you grow your practice. However, you also need to be aware of the incredibly large "megaphone" that the Internet has given unhappy patients to voice their concerns. In today's digital world, your online reputation is the lifeblood of your practice, so please treat it as such!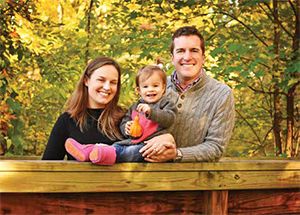 What advice would you give to budding orthodontists?
We are in the midst of a very interesting time in American healthcare. Unfortunately, people are becoming more and more used to being treated like a number by healthcare professionals. Patient volume and wait times are on the rise, and customer service and individual attention are on the decline. Be the exception. Treat patients and parents with the type of customer service that they would expect from a high-end resort or department store, not a doctor's office. Legitimately care about them. Spend the time to get to know them, not just their teeth. Talk to them about what is going on in their lives. Become a part of their family, and make them a part of yours. Make a visit to your office a bright spot in their day and not an inconvenience. Give them the amazing smile that they want and deserve, but do it in a way that shows them that they are special. If you can do this, you will ensure that every patient who leaves your office knows that there is no place else that they, or any of their family and friends, should receive their orthodontic care. Achieve that, and success is inevitable.
What are your hobbies, and what do you do in your spare time?
Most of my spare time these days is spent with my wife and our 18-month old little girl. Family means everything to me. I am also an avid golfer and skier, and definitely try to get out on the links or on the slopes as much as possible. I am a wine enthusiast and an amateur BBQ aficionado. I entered my first BBQ competition with some friends this past summer, and we did extremely well; however, I don't think you will be seeing me on BBQ Pitmasters any time soon! I am enjoying this whole tooth-straightening thing a little too much!
Top 10 favorites

My beautiful wife and daughter! None of these other things matter without them!
A good round of golf (although I am still waiting to have one).
Sharing ideas with colleagues and friends across the country and around the globe.
The look on patients' faces when they see their confident, new smile for the first time.
Dolphin Imaging and Management Software.
Teaching my orthodontic residents at the University of Pennsylvania.
Dual Activation™ Self-Ligation with Empower® from American Orthodontics.
Intraoral scanning in orthodontics.
Exceeding patient and parent expectations.
Taking a perfectly smoked rack of ribs out of the smoker.
Stay Relevant with Orthodontic Practice US
Join our email list for CE courses and webinars, articles and mores