Editor's Intro: Ceramic bracket design combines form and function.
Armineh Khachatoorian discusses the advantages of 3M ceramic brackets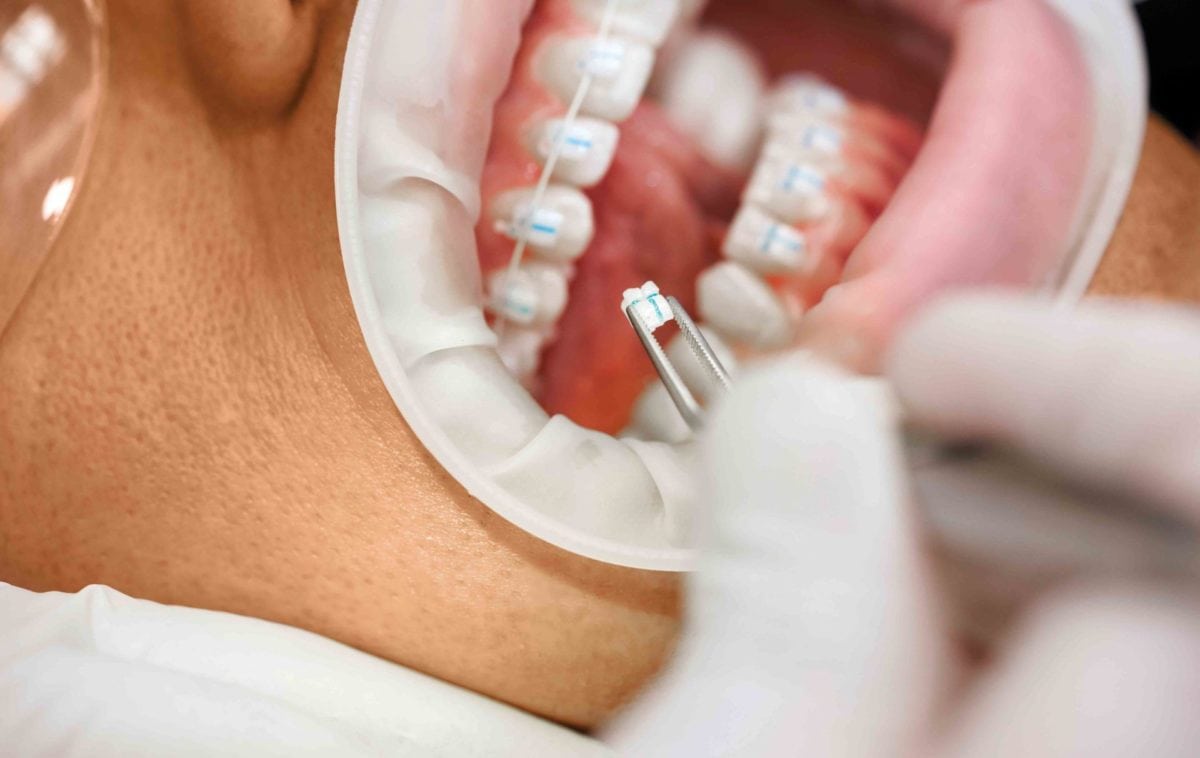 The top trend in the orthodontic industry today is esthetic treatment. The growing significance of dental esthetics, awareness of such procedures among the general population, and increasing disposable income in developing countries have allowed numerous patients to undergo treatments that they may not have chosen earlier. This has led to the development of a wide range of products, techniques, and procedures designed to meet specific patient needs.
A key player in the expanding esthetic orthodontic market is ceramic brackets. Ceramic brackets have been around for more than three decades, having evolved from a number of design iterations to achieve their current prolific status and worldwide reputation. By combining the visual needs of the patient with the technical performance required by the orthodontist, ceramic brackets deliver on desired esthetics, efficiency, and predictability.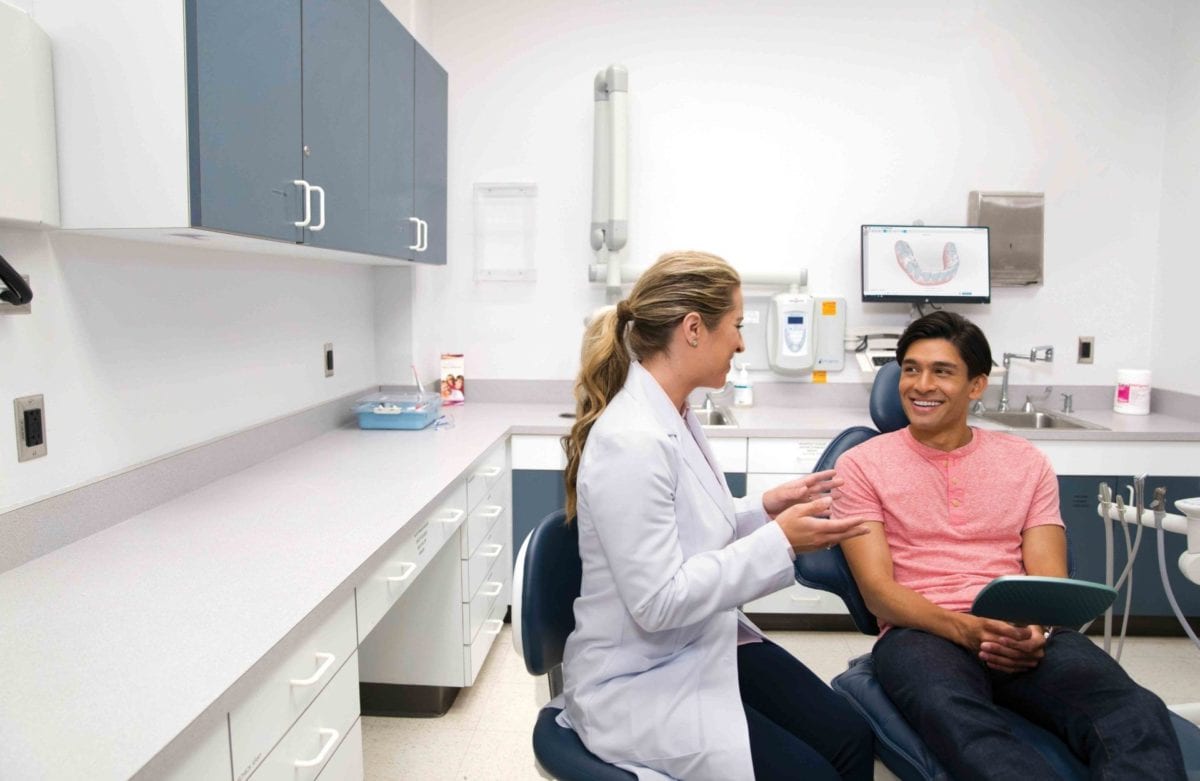 Driving new market innovations as the premier ceramic bracket manufacturer, 3M Oral Care was the first to launch a fully ceramic bracket in 1987. Now, 3M offers a comprehensive portfolio of esthetic treatment options under 3M™ Clarity™ Esthetic Orthodontic Solutions.
3M™ Clarity™ Advanced Ceramic Brackets, 3M™ Clarity™ Ultra Self-Ligating Brackets, and 3M™ Clarity™ Aligners provide the flexibility and control that orthodontists need to deliver the best results for patients who highly value esthetics. Exploration of 3M's history with ceramic brackets, particularly with regard to design and development, reveals key attributes that have empowered their success.
History
Modern ceramic brackets offer excellent optical properties and the promise of additional esthetic appeal, without significant functional compromises. Ceramic brackets are durable, allow adequate force control over long treatment periods, and have minimal risk for discoloration. The introduction of the first ceramic brackets, 3M™ Transcend™ Ceramic Brackets, completely altered the market landscape with their brilliant esthetics, strength, and stain-resistant qualities. The ceramic brackets drew unprecedented treatment acceptance among both adult and teen patients, when compared to that of metal brackets. Moreover, they contributed significantly to the expansion and development of contemporary orthodontic treatment modalities.1
Transcend ceramic brackets, individually designed for each tooth, worked in concert with the archwire to gradually reposition teeth into proper alignment. Created to meet the need for an esthetically appealing orthodontic appliance that were as clinically effective as metal braces, the brackets were composed of a very hard, shatter-resistant alumina with high strength and maximum translucency.2 They were designed to prevent staining, discoloration, deforming, or bending.
Transcend ceramic brackets remained a popular treatment solution for more than a decade, laying the foundation for future esthetic treatment innovations. And as 3M continued to experiment with design developments to improve treatment efficiencies, it was only a matter of time before they introduced a new and improved ceramic bracket.
In 1996, 3M Oral Care unveiled its 3M™ Clarity™ Metal-Reinforced Ceramic Brackets with enhanced bonding and debonding efficiencies. As their name suggests, the brackets featured a unique, patented metal-lined archwire slot that delivered sliding mechanics not yet found in ceramic brackets. The innovative slot gave Clarity brackets the reinforcement required to achieve higher torque strength while also helping to resist bracket fractures during treatment.
Clarity ceramic brackets also introduced a proprietary "stress concentrator," or scoring in the bracket base, that allowed the bracket to collapse under gentle pressure — for consistent, reliable debonding.
Fast-forward to today, and the Clarity portfolio remains one of the top-selling ceramic brackets on the market. To maintain this rank, 3M eliminated metal visibility for improved esthetics, lowered the profile for increased patient comfort, and improved the bonding base design for optimal tooth fit.
In 2011, Clarity Advanced Ceramic Brackets were launched with these new features, preserving the strength of the metal-reinforced brackets while enhancing overall esthetics and functionality yet again. Virtually unnoticeable, the brackets were created to be used with clear or colored elastic ligatures — giving patients the option to go bold or be natural.
New to the Clarity portfolio just this year, Clarity Ultra Self-Ligating Brackets took design development one step further, removing the need for ligation and reducing visibility of the archwire. Clarity Ultra Self-Ligating Brackets feature a wide-door mechanism that helps conceal the archwire and provide rotation control without the addition of accessories.
Designed for patient comfort with unparalleled esthetics and efficiency, the Clarity portfolio remains one of the top ceramic bracket choices among practitioners today — offering a variety of treatment options, based on desire and need.
The ceramic advantage
Apart from offering esthetics, ceramic brackets still provide excellent biocompatibility, corrosion resistance, stability in the oral environment, and non-toxic nature — making them an integral part of an orthodontist's product offering. Since their introduction, product design, technology, and clinical performance have greatly improved, ensuring that ceramic brackets are not only well accepted by patients, but also actively sought after by both patients and orthodontists. Specific developments in material, shape, ceramic grain size, and design elements have enabled functional advantages over time.
Material and manufacturing processing
First, ceramic is a stronger material than metal, with a higher tensile strength than stainless steel brackets.1 All of the currently available ceramic brackets are composed of aluminum oxide and can be made available in two forms, according to the manufacturing process: polycrystalline or monocrystalline. Polycrystalline brackets are made of many small aluminum oxide crystals fused at high temperatures; monocrystalline brackets are made of a single crystal produced from molten aluminum oxide.
The main advantage of the polycrystalline manufacturing process is its ability to mold brackets; this is a relatively inexpensive operation that yields large quantities. Ceramic press mold and grinding is a common process used to make ceramic components. The disadvantage of this process is that grinding or machining is required for precise details, which can introduce structural defects and lead to cracking. Injection molding is an alternative method of making polycrystalline brackets that does not require the brackets to be machined, thus eliminating structural imperfections created by the cutting process. This molding process and heat treatment, used to create Clarity Ultra Self-Ligating Brackets, produces fused aluminum oxide with grain boundaries that refract light and result in a degree of opacity that distinguishes polycrystalline from monocrystalline brackets. With optimum translucency, polycrystalline brackets are designed to blend better with different tooth colors.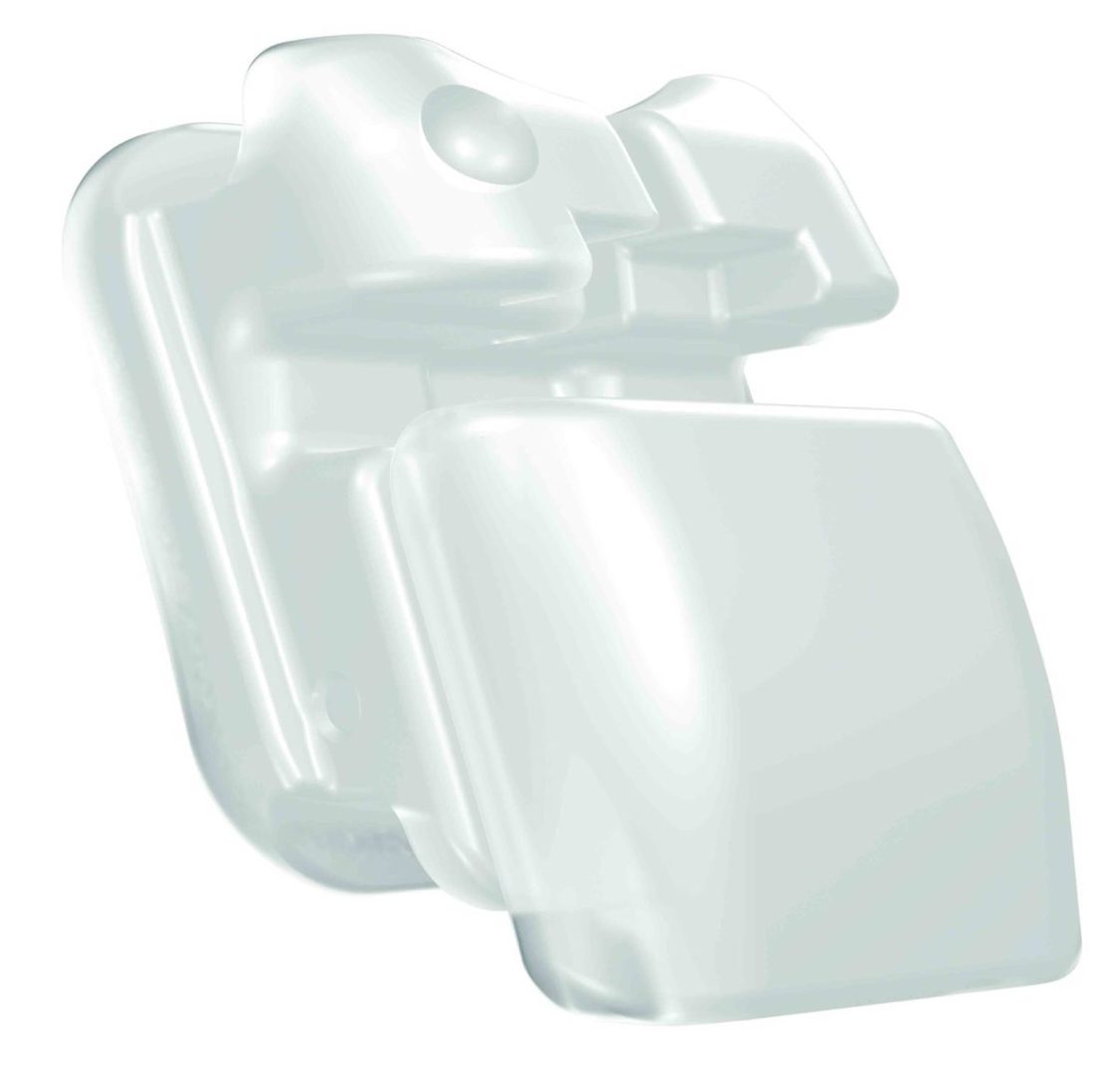 Clarity Advanced Ceramic Brackets (left) and Clarity Ultra Self-Ligating Brackets (right)
Single-crystal, or monocrystalline, ceramic brackets are manufactured by an entirely different process, in which manufacturers purchase large single crystals and mill them into the shapes and dimensions of various brackets with ultrasonic cutting techniques, diamond cutting, or a combination of the two. After milling, most synthetic sapphire brackets are heat-treated to remove surface imperfections and relieve stresses induced by the milling operations.
The primary advantage of this process is the elimination of possible stress-inducing impurities or imperfections. The disadvantage is the difficulty and added expense of milling the third-hardest known material. Transparent in appearance, monocrystalline brackets have noticeable optical clarity but are also more difficult to produce.2
Ceramic grain size and texture
In addition to being polycrystalline or monocrystalline, ceramic part grains can either be fine-grained or coarse-grained. Parts made of smaller, or finer, ceramic particles are typically stronger and present more advantages than coarse-grained ceramic brackets. They tend to stain less and have a decreased chance of breaking or shattering. The injection molding process of fine-grained, polycrystalline brackets — like that of the Clarity brackets — further creates a smoother surface with continuous, rounded edges that enhance patient comfort and minimize irritation from soft tissue contact. In contrast, larger coarse-grained ceramic brackets can become structurally weaker, less smooth, and susceptible to staining.
Design shape
Because patients can feel every bump of a bracket on the inside of their mouth, bracket shape and smoothness significantly influence product acceptance and, therefore, market success. Brackets that are low profile by design, with their shorter height, reduce occlusal interference and increase intraoral comfort, as well as patient confidence, throughout treatment. An ample under tie-wing area supports easy ligation without affecting bracket size.
Bonding and debonding reliability and efficiencies
Ultimately, doctors and patients want the same thing: effective treatment options with positive results. To achieve this, orthodontists need control and predictability from start to finish, from initial bonding to final debonding. One of the important, and challenging, requirements of ceramic brackets that 3M aims to achieve is the ability to provide adequate bond strength during the orthodontic treatment, along with an easy debonding procedure that is reliable and predictable.
Because ceramic brackets bonded to enamel have such high-bond strength, manufacturers have adjusted the design of the brackets over time — first, by introducing mechanical locking of the bases, rather than chemical retention, and more recently, by introducing indentations in the construction of the base of the brackets.
Mechanical retention is created by the microcrystalline alumina grains on the bracket base that enable reliable bond retention. A hallmark of Clarity ceramic brackets, its "stress concentrator" is designed for precise, predictable outcomes, with a minimum of discomfort to the patient. Reports also confirmed that the debonding characteristics of the Clarity Advanced Ceramic Brackets are similar to metal brackets in laboratory testing.
The bonding of orthodontic appliances has progressed from a messy, two-part, chemical cure, slow-setting adhesives used with large brackets, to small esthetic appliances bonded with strong, durable, quick-setting, and light-curable adhesives. The most efficient bonding system in contemporary orthodontics is the 3M™ APC™ Flash-Free Adhesive Coated Appliance System, which creates an adhesive bonding substrate directly on the base of the bracket to ensure faster and more efficient bonding than non-precoated brackets. The system eliminates the flash removal step from bonding and enables easy cleanup at debonding, benefiting both the doctor and patient.
Flexibility and versatility
Because practitioners want choice and control, bracket systems that are compatible with a range of products and systems and that facilitate various treatment options are in demand. Ceramic brackets designed with ample tie-wing undercut spaces allow for flexible treatment and ligation options. Hooks on the bracket can add a similar advantage by facilitating tooth movement for Class II or Class III treatment options.
Examples of versatility in self-ligated brackets can be seen with features that allow the doctor to activate the bracket on-demand or accommodate double-ligation, if and when needed. Horizontal and vertical reference markers on the bracket also support effective bracket placement while providing water soluble removal with water spray or brushing.
Bringing it all together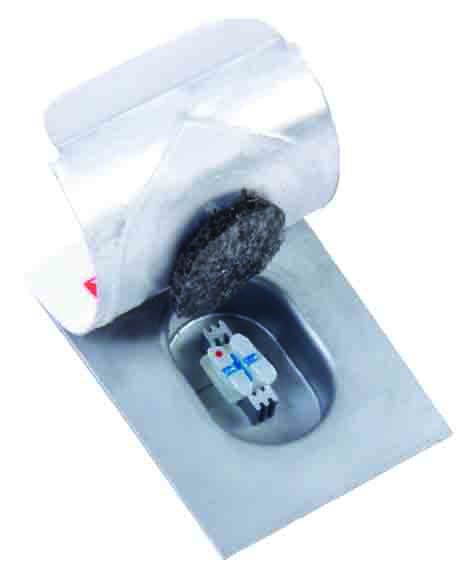 To enable success, orthodontists need treatment options designed for efficiency and reliability throughout treatment — and ceramic brackets present a valid solution. A tried-and-true esthetic option since the 1980s and 1990s, ceramic brackets have also seen significant design improvements — particularly in the manufacturing process, bonding surface and debonding process — that have boosted their strength, functionality, and acceptance in recent years.
As emerging technology advances new efficiencies in bracket design, ceramic brackets continue to offer the flexible and effective treatment control you need, and the precise and predictable outcomes that help to create beautiful, healthy smiles.
Learn more about ceramic bracket design!
Ceramic bracket design is a trending topic in the esthetic orthodontic market. Check out how design combines the patients' visual needs with the orthodontists' required technical performance in
3M's Innova Magazine article
 by Armineh Khachatoorian.
Gautam P, Valiathan A. "Ceramic brackets: In search of an ideal!" Trends Biomater. Artif. Organs. 2007;20(2):000-000. https://medind.nic.in/taa/t07/i1/taat07i1p122.pdf. Accessed September 25, 2018.
"Invisible Braces." NASA. https://ntrs.nasa.gov/archive/nasa/casi.ntrs.nasa.gov/20020087639.pdf. Accessed September 25, 2018.
This information was provided by 3M Oral Care.
Stay Relevant with Orthodontic Practice US
Join our email list for CE courses and webinars, articles and mores