3M™ Oral Care Portal Integration
with Carestream and 3Shape Intraoral Scanners
New automated process for submitting digital scans
ST. PAUL' Minn. – (December 11, 2018) – Clinicians using 3Shape TRIOS® or Carestream Dental's CS 3500 and CS 3600 intraoral scanners now have an easy and efficient way to submit their digital scans, through integrations with 3M's web-based software, 3M™ Oral Care Portal.
The 3M Oral Care Portal is an open software platform that streamlines patient treatment planning and ordering, giving orthodontists flexibility to use the intraoral scanner of their choice. Launched in conjunction with 3M™ Clarity Aligners earlier this year, the web-based portal is HIPAA compliant, easily accessible from anywhere, and supports treatment for aligners, combination treatment, and retainers.
The Oral Care Portal is now integrated with market leading intraoral scanners from 3M, 3Shape, and Carestream Dental. With only one click, doctors can connect and send their scans from the 3Shape Communicate portal or Carestream Dental Connect portal. There is no need to export the digital scan from one software program and then upload it through the 3M portal. Instead, the submission can be handled automatically.
"We're excited to offer these new integrations with Carestream and 3Shape as part of advancing the Oral Care Portal," says Beth Edgar, Custom Orthodontics Business Director, 3M. "Having a process to easily upload and transfer files eliminates manual steps and enables the office to complete their order for Clarity Aligners or other products in a streamlined manner."
The new integration also reduces the margin for human error. "Any time cases must be manually moved between software programs, there's a risk for errors," adds Ed Shellard, D.M.D., chief dental officer, Carestream Dental. "Our new integration with 3M automates the process of submitting cases and reduces confusion."
Orthodontists using the 3M Oral Care Portal have access to its updated toolset, which displays 3-dimensional, cross-sectional views of the teeth, with and without overlays. Key to ensuring treatment success, the workflow further enables patient progress scans at each treatment step. These scans show how well the patient is tracking to the treatment, and they allow the orthodontist to refine a treatment plan if the patient isn't tracking according to plan.
"3Shape is focused on providing professionals with open options and superior treatment solutions for their patients. The seamless connection to 3M's Oral Care Portal makes a terrific addition to the 3Shape TRIOS intra-oral scanner and is a testament to the strong partnership between 3M and 3Shape," says Allan Junge Hyldal, Vice President, 3Shape Orthodontics.
Intuitive, flexible, and robust, the 3M Oral Care Portal offers doctors convenience with treatment planning and ordering. Visit 3M.com/ClarityAligners to learn more.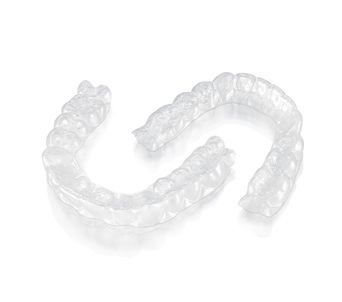 About 3M
At 3M, we apply science in collaborative ways to improve lives daily. With $32 billion in sales, our 91,000 employees connect with customers all around the world. Learn more about 3M's creative solutions to the world's problems at www.3M.com or on Twitter @3M or @3MNews.
3M Oral Care promotes lifelong oral wellness through inventive solutions that help oral care
professionals achieve greater clinical, professional and personal success. Learn more at
3M.com/OralCare.
3M and Clarity are trademarks of 3M Company. © 3M 2018. All rights reserved. Used under license in Canada.
Contact
Maggie Hesby, Karwoski & Courage
[email protected]
Stay Relevant with Orthodontic Practice US
Join our email list for CE courses and webinars, articles and mores