ORMCO CORPORATION CELEBRATES A MILESTONE YEAR AT ITS INSIGNIA GLOBAL USERS MEETING IN AMSTERDAM
Insignia Thought Leaders Gathered to Share Best Practices, Advanced Clinical Approaches and Network with Attendees from More than 30 Countries at Sold Out Event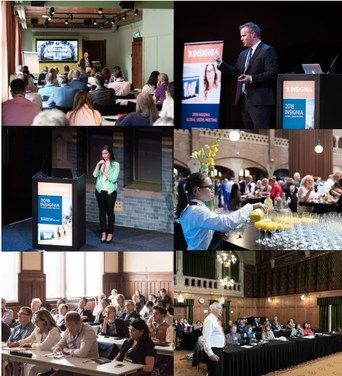 ORANGE, Calif. (December 13, 2018)—Ormco Corporation, a Danaher corporation and leading manufacturer and provider of advanced orthodontic technology and services, celebrated a record-breaking year at its eighth annual Insignia Global Users Meeting. The most successful meeting to date, the sold out event welcomed orthodontists, speakers and practitioners from more than 30 different countries. Held on September 20 – 22, 2018 in Amsterdam, Netherlands at the Beurs van Berlage, the meeting featured clinical presentations, interactive discussions, peer to peer mentoring sessions and abundant networking opportunities. For the first time in the meeting's history, it also boasted a two-day dedicated track for clinical assistants.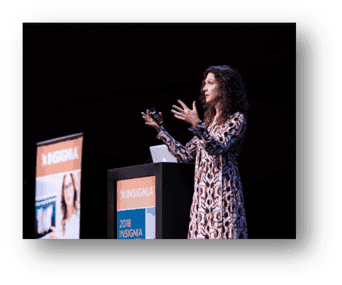 "It is our mission to assist industry professionals with actionable practice insights and techniques, especially when it comes to digital orthodontics," said Rick Matty, Vice President and General Manager, Ormco Digital Solutions. "This was a record year for our Insignia Global Users Meeting, with the highest number of attendees to-date. The success of this meeting proves that continued education is vital as ever. In a world where new technologies are introduced every day, we strive to provide engaging content, cases and presentations designed to help orthodontists better implement Insignia and improve overall office workflow."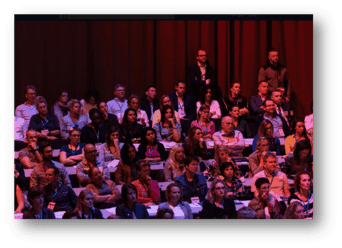 The 2018 Insignia Global Users Meeting boasted a strong global presence from both speakers and registered attendees with more than 30 different countries represented. The meeting offered a collaborative learning environment where attendees shared their Insignia experiences, case presentations, clinical pearls and challenges with other participants. Notable speakers included: Drs. Chris Chang (Taiwan), Leon Verhagen (Netherlands), David Gonzalez Zamora (Spain), Ashley Smith (Australia), David Sarver (United States), Sonia Palleck (Canada) and Emily Bandeen (United States). Topics discussed ranged from techniques for challenging class III cases with Insignia and bone analysis from CBCT root data, to techniques for helping enhance smile aesthetics with the Insignia Approver software.
For more information, visit www.ormco.com or connect with Ormco on Facebook at www.facebook.com/myormco, LinkedIn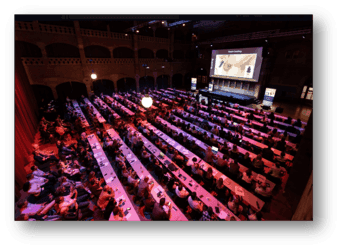 www.linkedin.com/company/ormco and on Twitter via @Ormco.
Media interested in speaking with an Ormco spokesperson should contact Havas Formula at 619-234-0345 or Ormco@havasformula.com.
About Ormco
For over 50 years, Ormco has partnered with the orthodontic community to manufacture innovative products and solutions to enhance the lives of our customers and their patients. Distinguished products range from legacy twin brackets Inspire ICE™, Titanium Orthos™ and Mini Diamond™ to self-ligating appliances with the Damon™ System including Damon™ Clear 2, and the Alias™ lingual straightwire system. Ormco's Insignia™ Advanced Smile Design™ provides an all-inclusive solution with customized brackets, wires and placement trays for increased clinical efficiency. From personalized service to worldwide continuing education programs and marketing support, Ormco is committed to helping orthodontists achieve their clinical and practice management objectives. For more information, visit Ormco at www.ormco.com or call us at 800-854-1741.