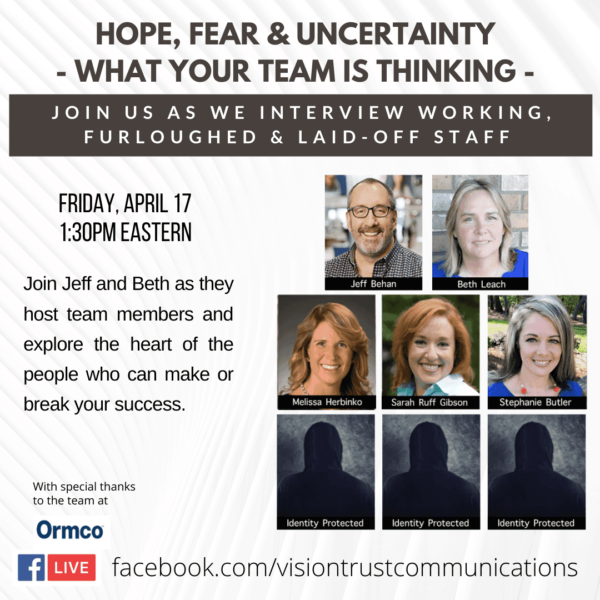 Join this live Orthodontic Town Hall, brought to you by Vision Trust with a special thank you to Ormco Corporation, to hear from orthodontic team members and managers all over the spectrum — from still working to furloughed to laid-off.
Timing: Friday, April 17, 1:30PM (Eastern)
This free Orthodontic Town Hall may be the best opportunity doctors have to hear what orthodontic team members think about their situation, their communication from their doctors and what they say to each other. It's a great opportunity to go right to the source as doctors consider how to keep their team engaged, and their practice strong, through the crisis.
Disclaimer: The opinions expressed are those of the doctors and individuals themselves. Ormco is a medical device manufacturer and does not dispense medical or financial advice. Clinicians should use their own professional judgement in treating their patients and the conduct of their practice. Any statements made are the opinions of the panelists themselves and are not meant to be advice.