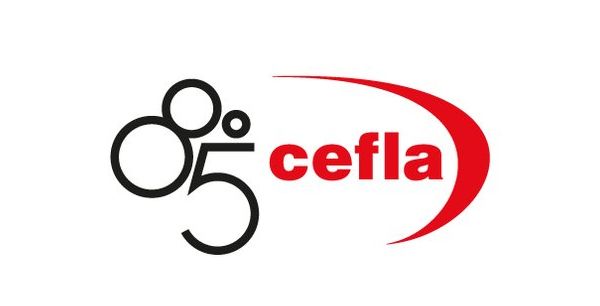 Brent Satterley Named Sales Territory Manager West at Cefla Medical Solutions
Charlotte, N.C. April 11, 2017 – Brent Satterley has joined the North American team at Cefla Medical Solutions, an organization known for being an important part of Europe's number one dental unit manufacturer. He will follow the sales in the company's Western Region, taking the lead in the introduction and promotion of new systems and services to help medical and dental practices reach their full potential in achieving better patient care.
Satterley comes to Cefla Medical from a position as Southwestern U.S. Sales Representative for Ray America, the U.S. branch of Ray, a company focused on providing state-of-the-art imaging solutions to dental and medical customers in more than 50 countries. His 21 years of consulting and sales experience in the the dental equipment industry also includes making lasting contributions at customer-focused companies in San Diego, Los Angeles, and Fresno.
"We are so glad to have someone with Brent's drive and level of experience on our team," says Cefla North America General Manager Massimo Di Russo. "I have no doubt that Cefla customers will benefit greatly from his in-depth knowledge of practice priorities, procedures and new technologies to make workflow and outcomes better."
Satterley graduated from the University of California, Fresno State, with a Bachelor's degree in business law, with a minor in computer science.
Dan Konicek Joins Cefla Medical Solutions as National Sales and Services Director
Charlotte, N.C. April 11, 2017 – Cefla Medical Solutions, a subsidiary of Europe's number one dental unit manufacturer, has announced that Dan Konicek has joined the company as National Sales and Service Director. Konicek will support the efforts of his team and provide visionary leadership to ultimately help medical professionals enhance their practices and embrace the future of leading-edge care.
Before joining Cefla, Konicek was a tour de force with Patterson Companies, Inc., a market-leading dental and animal health company that supplies technology, products equipment, marketing, support and logistics across North America and the U.K. He rose through the Patterson organization to become General Manager for Patterson Dental's Minneapolis office.
"We are so impressed by Dan's lengthy experience and industry understanding," says Cefla North America General Manager Massimo Di Russo. "His in-depth knowledge of a wide range of products and services makes him uniquely qualified to drive innovation for medical suppliers and the practices they support. Dan is all about enhancing practice workflow and improving patient experience. He will prove to be a major asset for us and our customers."
Konicek has a bachelor's degree in business administration and management from the University of Wisconsin, Eau Claire. He also studied abroad at the University of Southern Denmark School of Business. In addition to serving as a member of the Dean's Circle at the University of Minnesota School of Dentistry,Konicek has been a board member for the non-profit mobile dental organization Operation Grace and has volunteered with the Mission of Mercy, helping children and adults in underserved populations obtain dental care.
[cp_popup display="inline" style_id="19825″ step_id = "1"][/cp_popup]
Stay Relevant in Orthodontics
Sign up for industry news, CE articles and webinar invitations, and cutting-edge case studies.