MidAtlantic Ortho Rebrands Their Passive SL Bracket and Extra Broad Wire System – FiT20/26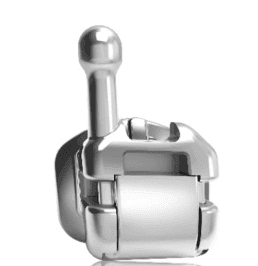 MidAtlantic Ortho, Inc., West Berlin, NJ, announced that it plans to change the brand name of its Passive Self-Ligation Bracket and Extra Broad Wire System from FiT.20 to FiT20/26.  Both the company, and its inventing clinical advisor Dr. Robert  'Tito' Norris, believe that the new mark better represents the primary feature and overall value proposition of the bracket's .020x.026 slot size.
This transformative .020x.026 slot size of the FiT20/26 bracket system affords unprecedented control throughout the working and finishing phases of treatment, according to Dr. Norris.  Precision MIM engineering and other efficiency lending attributes such as a reciprocal sliding door, integral ball hooks, unique mechanical base design, and ideal tie-wing span all result in the most advanced progression in passive self-ligation.
For more information on how the FiT20/26 Passive Self-Ligation Bracket and Extra Broad Wire System can enhance your treatment results, call 800-255-3525 or visit midatlanticortho.com