DynaFlex Awarded Patent For DynaFlex Accu-Fit Dorsal®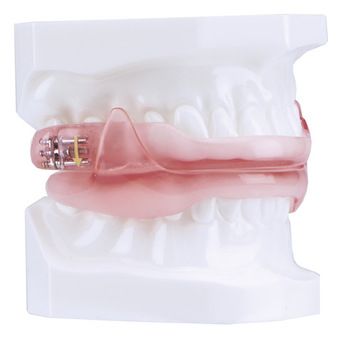 St. Louis, Missouri (July 10, 2018) – DynaFlex®, a certified Medical Device Manufacturer, is excited to announce they have been awarded the patent for the DynaFlex Accu-Fit Dorsal®. The Accu-Fit design is used for the treatment of patients who have been diagnosed with mild to moderate Sleep Apnea.
Since its inception, the DynaFlex Accu-Fit Dorsal® Device has been receiving stellar feedback from the dental sleep community. The unique thermal acrylic liner (Accu-Fit) provides a custom fit that fits first time, every time. This sleep device is simple and easy for the dentist to deliver at chairside. There are no adjustments of acrylic or wires at the time of delivery. In addition, the Accu-Fit liner can be reformed in the event a patient requires future dental work that might otherwise render the original sleep device obsolete. This eliminates the cost of a new device.
DynaFlex Accu-Fit Dorsal® is an improved addition to our family of other oral devices manufactured in our rapidly growing Dental Sleep Department. DynaFlex® is one of the largest manufacturers of Dental Sleep Medicine Devices in the USA. For more information you can visit our website at www.dynaflex.com or call us at 1.800.489.4020
[cp_popup display="inline" style_id="19825″ step_id = "1"][/cp_popup]
Stay Relevant in Orthodontics
Sign up for industry news, CE articles and webinar invitations, and cutting-edge case studies.