New Insignia Software Offers Redesigned Tube Options and  Improved Treatment Tracking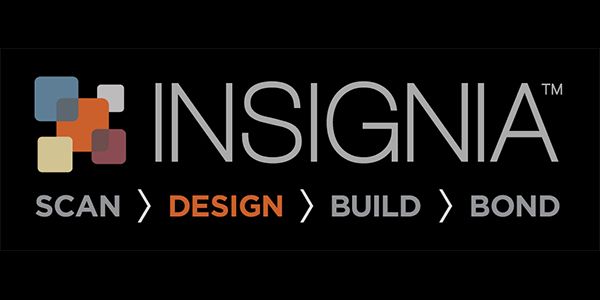 ORANGE, Calif. (April 26, 2016)—Ormco Corporation, a leading manufacturer and provider of advanced orthodontic technology and services, today announced a new software update for Insignia™ Advanced Smile Design™, a sophisticated computer-designed treatment planning and custom-fabricated software system. The Insignia software upgrade offers doctors redesigned Insignia Custom TIB tube options, case scoring and dynamic case tracking for enhanced treatment planning. Outside of the software upgrade, Ormco is also working collaboratively with 3Shape to establish a seamless workflow for doctors leveraging Insignia and 3Shape's TRIOS Ortho System™. Ormco will be showcasing the updated Insignia software interface at the 2016 AAO Annual Session in Orlando, Fla. April 29-May 3, 2016 (Booth #1021).
 "At Ormco, we're constantly in search of ways to advance our product offerings and provide orthodontists with the most up-to-date technologies to support practice growth and in-office efficiency," said Patrik Eriksson, president of Ormco. "From improved case tracking to its customized tube options, we're proud to introduce the latest iteration of our award-winning Insignia technology. With these updated features, orthodontists are able to more accurately plan and coordinate treatment—all of which ladder up to a beautiful end result."
 With the latest software updates, Insignia offers customized TIB tubes with reduced profiles for optimal patient comfort and increased bond strength to ensure a controlled and reliable bonding experience. Additionally, the software upgrade includes an enhanced case tracking feature for improved treatment planning, scheduling and overall in-office efficiency. Insignia is now able to provide estimated delivery dates and real-time schedule adjustments to provide practices better, more accurate tracking and planning information to streamline day-to-day use.
 Intuitive and fully interactive, Insignia takes into account the highly variable smile anatomy unique of each patient in order to conduct a thorough smile analysis. With such customization, orthodontists are able to virtually eliminate minor adjustments throughout the treatment process, leading to fewer in-office visits, faster results and improved patient comfort.
 To learn more about Insignia, please visit Booth #1021 at the 2016 AAO Annual Session, or visit www.ormco.com.
 Media interested in speaking with an Ormco spokesperson should contact Melody Demel at 619-234-0345 or ormco@formulapr.com. Connect on Facebook at www.facebook.com/myormco, or Twitter at @Ormco.
 About Ormco 
For over 50 years, Ormco has partnered with the orthodontic community to manufacture innovative products and solutions that enhance the lives of our customers and their patients. Distinguished products range from legacy twin brackets Titanium Orthos™ and Mini Diamond to self-ligating appliances with the Damon™ System. Ormco's Insignia™ Advanced Smile Design™ provides an all-inclusive solution with customized brackets, wires, and placement trays for increased clinical efficiency. From personalized service to worldwide continuing education programs and marketing support, Ormco is committed to helping orthodontists achieve their clinical and practice management objectives. For more information, visit the Ormco website.