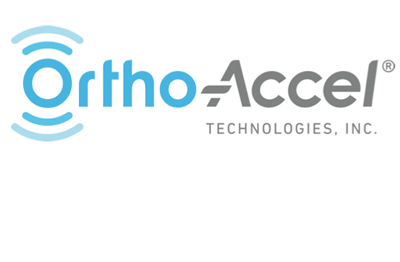 HOUSTON (Aug. 31, 2016) – The leader in accelerated orthodontics, OrthoAccel® Technologies, Inc., today announced it has received a Program Approval for Continuing Education (PACE) designation by the Academy of General Dentistry (AGD).
According to the AGD, PACE was established to create, improve and promote quality dental continuing education (CE) and to assist professionals with identifying appropriate CE opportunities. As an approved PACE provider, OrthoAccel has demonstrated its commitment to creating and delivering continuing education programs that support the rigorous standards established by PACE. These standards ensure that premier educational organizations from across the world follow generally accepted best practices in offering CE programs.
"Seeking and receiving this prestigious AGD PACE designation further demonstrates OrthoAccel's commitment to delivering scientifically sound continuing dental education. The goal is to enhance the knowledge, skill and ability of individual participants so that they can continue providing the highest quality of service to the public and the profession." said Michael K. Lowe, president and CEO of OrthoAccel, the creator and manufacturer of clinically proven AcceleDent®, the first and only FDA-cleared vibratory orthodontic device that speeds up treatment by as much as 50 percent and relieves discomfort associated with treatment.
OrthoAccel will now provide CE hours directly to orthodontists, staff members and other professionals who attend OrthoAccel educational programs including webinars, live-instructional events, case study presentations, online independent study courses and other learning opportunities. Presenters will also receive CE hours for delivering these types of educational programming through OrthoAccel's PACE providership.