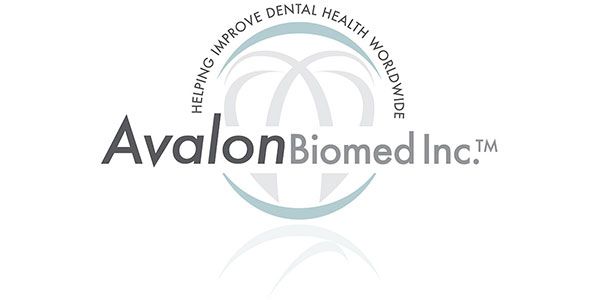 BRADENTON, Fla. – Carolyn Primus, president of Avalon Biomed Inc. (AvalonBiomed.com), will be featured on the national television show "Worldwide Business with kathy ireland®" to discuss bioceramic medical devices for dentistry and orthopedics.
Model and entrepreneur Kathy Ireland interviewed the founder of the Bradenton-based company about how Avalon Biomed is improving oral health worldwide with its innovative bioactive cements that are premium but affordable.
The one-on-one interview will air on the Fox Business Network (as sponsored programming) at 5:30 p.m. Eastern Time and on Bloomberg International at 3 p.m. Hong Kong Time on Sunday, Sept. 4.
"This program is a great opportunity to inform people about the latest in dentistry, including patients, dentists, veterinary dentists and medical supply dealers and distributors," said Primus, who holds 13 patents, with 10 patents in dentistry. "We wanted to highlight our premium products from Avalon Biomed that support clinicians in saving teeth from extraction, including children's teeth and use by veterinarians."
Avalon Biomed was founded in 2011 after Primus received a Small Business Innovation Research grant from the U.S. National Institutes of Health. The research was performed in conjunction with Texas A&M College of Dentistry and the Dental College of Georgia at Augusta University.
"Appearing on Kathy Ireland's program showcases the benefits for the U.S. business economy from a National Institutes of Health grant," Primus said.
Dental cements developed and sold by Avalon Biomed can be used in as many as 10 dental procedures to treat teeth. Products include NeoMTA Plus® and Grey MTA Plus®, with others under development.
During the interview, Primus also discusses Avalon Biomed's charitable impact. The company donates 20 percent of its profits to dental schools and underserved dental communities around the world.
"Worldwide Business with kathy Ireland®" is a weekly business television show featuring corporate executives. The program is viewed internationally in over 50 countries.
[cp_popup display="inline" style_id="19825″ step_id = "1"][/cp_popup]
Stay Relevant in Orthodontics
Sign up for industry news, CE articles and webinar invitations, and cutting-edge case studies.