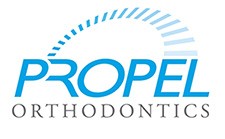 OCTOBER 2015- SILICON VALLEY, CA– Propel Orthodontics, the innovator and manufacturer behind the award-winning Excellerator orthodontic driver, announces the receipt of 510(k) marketing clearance from the US Food and Drug Administration (FDA).
The Propel Excellerator driver has been cleared as a Class II medical device for preparing bone and tissue for orthodontic procedures.  Propel is a certified ISO 13485 manufacturer and has CE Mark approval for sale in the European Union.  Propel Excellerators have also received regulatory clearance in Canada, Taiwan, New Zealand, Singapore, Vietnam, Hong Kong, Malaysia, and Australia.
In the November 2013 issue of the American Journal of Orthodontics & Dentofacial Orthopedics (AJO-DO), New York University's clinical study concluded "micro-osteoperforation to be an effective and safe procedure to accelerate tooth movement and significantly reduce the duration of orthodontic treatment".(1)  "Propel's patented Excellerator drivers are specifically designed to create perforations, and have become the preferred device of leading clinicians " commented Bryce Way, CEO and President of Propel.    "Propel Excellerator drivers facilitate ideal results in both simple cases as well as complex malocclusions in conjunction with braces or clear aligners".
Propel's mission in orthodontics is to lead the future by providing innovative products that connect technology and bioscience to enhance all phases of orthodontic treatment.  Propel Chairman, Dr. Richard Johnson MD commented,  "The FDA clearance of our Excellerator drivers as a class II device, is an important milestone for Propel.  As a company we share our doctors' commitment to providing patients with safe and effective care.  The Propel Excellerator, is a unique device that offers important benefits for patients and clinicians alike". 
About Propel
Propel is an innovator and manufacturer of dental and orthodontic technology. The Excellerator drivers are patented FDA-Registered, 510(k)-cleared Class II medical devices specifically designed to be used by a clinician in conjunction with any orthodontic treatment modality.  To learn more about Propel and Propel Excellerator drivers, please visit www.propelorthodontics.com