suresmile is the most powerful Treatment Management System in orthodontics, defining new opportunities that will have a dramatic impact on your practice.
As a customized, fixed appliance system for labial and lingual treatment with surgical design, an array of restorative planning tools, fully coordinated aligner design and unparalleled accuracy of bracket placement, suresmile delivers proven case quality, case after case.
suresmile targets application of technology for all patient types, supporting a total to a total transition to a digital platform, backed by practice demographic and finicial analysis, practice locator listing on the suresmile website and CBCT imaging modeling services.
Indirect bonding…accurate, convenient, cost-effective
suresmile IDB provides 3D automation for rapid digital evaluation and adjustment of bracket placement. You'll achieve placement with accuracy of a jig, but with the chairside efficiency of a tray. Precision occlusal fit and a compact design deliver confident placement while improving patient comfort.
Choose suresmile IDB for:
Rapid & comfortable bracket placement.
Completely adjustable bracket & tooth position.
Simulations of projected tooth movement.
Control over tray separation.
Automated tray design.
New aligner design…designed for control, priced for value
suresmile aligner design is ideal for cases requiring moderate tooth movement. Designed to fit your plan, many patients are happy to finish their treatment in aligners rather than traditional appliances. For greater convenience, aligner designs can be printed out by suresmile, exported to a commercial lab or by using your own 3D printer.
August 2013
Initial intraoral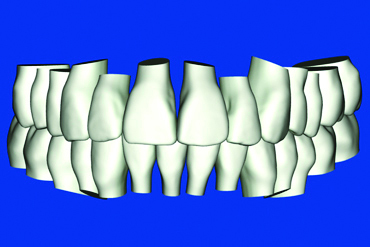 November 2013
Planned result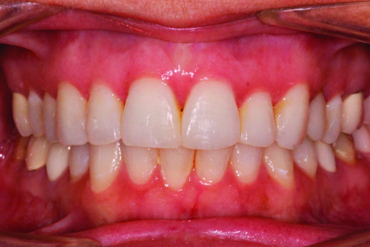 January 2014
Post-treatment
Case treated by Dr. Peter Kierl
Not only is suresmile aligner design fully adjustable, allowing you to customize aligners throughout each case, it consistently delivers outstanding value.
Choose suresmile aligner design for cases requiring moderate tooth movement, including:
Aligner-only treatment.
Aligner treatment in conjunction with braces, either to start or finish cases.
Clear retainers at the end of treatment with braces; the scan can be performed before removal of braces, eliminating an office visit and becoming the start of a practice retention program.
To learn more, visit suresmile.com or call 877-787-7645.
.