Thermo Fisher Scientific Launches New Dosimetry Monitoring Service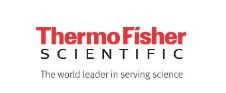 Medical and dental facilities, nuclear power plants and other sites can now simplify their radiation safety program by accessing dosimetry technology and services from single provider
TEWKSBURY, Mass. (February 25, 2019) – A new dosimetry monitoring service from Thermo Fisher Scientific enables medical and imaging facilities, dental offices, veterinary clinics, nuclear power plants, laboratories and other facilities with radiation safety requirements to streamline management of their safety programs.
Thermo Scientific Dosimetry Services are designed to enable facility operators to monitor and track individual employee accumulated radiation dose with both precision and accuracy. Facilities can now deploy the well-established, whole-body Thermo Scientific Harshaw thermoluminescence dosimeter (TLD), which is designed to accurately and reliably measure gamma, beta and neutron doses. Facility operators can use Thermo Scientific Dosimetry Services to deliver dosimeters, read and store cumulative data, and produce recurrent dose reports. Harshaw TLDs are durable and easy to wear in a ring, wristband or headband, and are designed to enable flexible extremity monitoring depending on the user's need.
"After years of working with customers on dosimetry selection and deployment we realized we could streamline the process, especially at smaller facilities, by removing much of the burden from them," said Julie Planchet, vice president/general manager, field and safety instruments for Thermo Fisher Scientific. "This new service gives facility management teams an easier way to track occupational doses, monitor exposure over time and handle much of the complexity of compliance record-keeping and reporting."
Thermo Scientific Dosimetry Services are provided using a National Voluntary Laboratory Accreditation Program (NVLAP) accredited lab.
For more information on the Thermo Scientific Dosimetry Services, please visit https://www.thermofisher.com/dosimetryservices.
About Thermo Fisher Scientific
Thermo Fisher Scientific Inc. is the world leader in serving science, with revenues of more than $24 billion and approximately 70,000 employees globally. Our mission is to enable our customers to make the world healthier, cleaner and safer. We help our customers accelerate life sciences research, solve complex analytical challenges, improve patient diagnostics, deliver medicines to market and increase laboratory productivity. Through our premier brands – Thermo Scientific, Applied Biosystems, Invitrogen, Fisher Scientific and Unity Lab Services – we offer an unmatched combination of innovative technologies, purchasing convenience and comprehensive services. For more information, please visit www.thermofisher.com

Media Contact Information:
Chanel Benoit
Greenough
Boston, Mass., USA
+1 508-762-8865
cbenoit@greenough.biz