Editor's intro: Staying in network for multiple insurance plans and maintaining smart growth takes an efficient system for managing insurance that your team can easily learn and execute. Read about how OrthoBanc can help in that endeavor.
Marla Merritt discusses preparing yourself for smart growth
Recently, I heard a phrase that may sum up the approach of many orthodontists in today's competitive orthodontic market — growth at any cost. This catchphrase may refer to the very flexible financing of little-to-no down payment and extended terms in-office. Perhaps the expression alludes to the 5% or more of gross production that doctors are willing to hand over for a service with the hope of increased case acceptance. Or could it denote the discounts that practices agree to for in-network participation with an average of 20-plus benefit carriers?
Given the fact that I elected to devote my more than 30-year career to sales and marketing, I am aware of the continuous need for growth. Nothing is more disappointing than seeing a business that once showed great promise fail miserably, and nothing is less exciting than people who remain stagnant in their personal development. Professional and personal growth is, without argument, one of the key factors in an orthodontic practice's long-term success, but it is also very important that we do not lose site of the cost of that growth.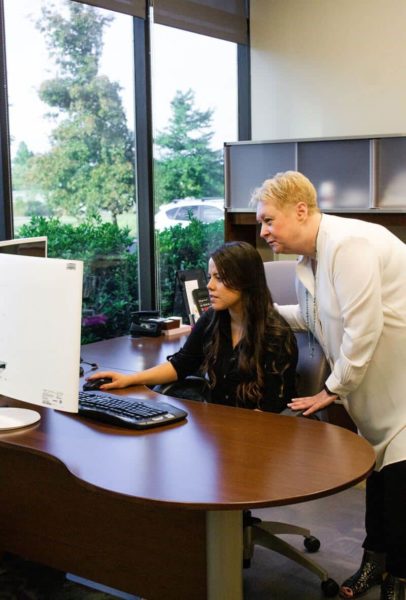 Is your practice "in-network" with multiple insurance plans?
verywellhealth.com describes an in-network provider as "a doctor or hospital that has signed a contract … agreeing to accept the insurer's discounted rates." Today's savvy shopper knows that orthodontists participating in-network with their insurance company typically offer discounted treatment, so many potential patients will only visit in-network providers during the selection process. For this reason, the current trend is for orthodontic practices to participate in-network with multiple insurance plans as a strategy for growth.
If this is a strategy for growth that you have selected for your practice, it is very important that you and your team seek education on the entire process and put systems in place for ongoing, in-office management. The success of plan participation, acceptance of benefit assignment, claim submission, and follow-up will come only as a result of team training and aligning your means, methods, and mindsets.
Choosing the right training and systems for managing insurance in your practice
About 3 years ago, I began having conversations with Tina Byrne, consultant and industry insurance expert, regarding the training and systems needed to maintain in-network insurance plans in a way that would yield smart growth. Byrne has helped guide the success of leading specialty and dental practices, both large and small throughout the complex nuances of insurance management — so I knew she was the right person to address the growing need for insurance education within orthodontic practices.
Around this same time, OrthoBanc surveyed our customers to ask if there was a desire to outsource insurance management for their practice. Our client base of more than 2,000 orthodontists overwhelmingly responded with "No. We prefer to have greater education and support to help our own team continue to manage insurance (in-house) rather than outsource those functions." This is when OrthoBanc and Byrne decided to work together to offer insurance workshops for the orthodontic industry.
As interest in these workshops grew, and as offices continued to seek Byrne's expertise, we determined there was a great need to automate the process of insurance management for orthodontic practices. The result is our iMaxX Insurance Optimizer, currently in beta, which will be released later this year.
How to maintain smart growth for your practice while participating in-network with multiple plans
While in-network plan participation can provide additional case starts for your practice, treatment fees are often cut significantly. This can result in the decline of profitability for your practice. In addition to the reduction of fees associated with in-network plans, the management necessary to keep up with the requirements and fee schedules for each plan can be quite overwhelming. This potentially leads to team dissatisfaction, unnecessary discounts, and unrealized production. The answer to these problems is neither to abandon multiple plan participation nor to outsource the management of your plans. Either of these choices could prove to be very costly for your practice.
The key to smart growth through in-network participation is an efficient system for managing insurance that your team can easily learn and execute. If you establish a consistent approach of managing patient benefits to maximize in-network allowances, your practice revenue will grow along with your team's confidence and satisfaction. The result of this professional and personal growth will be one more step toward the long-term success of your practice.
Want to learn more about the iMaxX Insurance Optimizer? Email marketing@orthobanc.com.
This information was provided by OrthoBanc.
Whether it's staying in-network for insurance or other ways that patients perceive value, Julie Yoemans notes that social media can play a key role in reaching patients with your information. Read her article here.