Dr. David Defay describes how uLab gives him the ability to tweak and change his aligner production  systems as his practice continues to grow.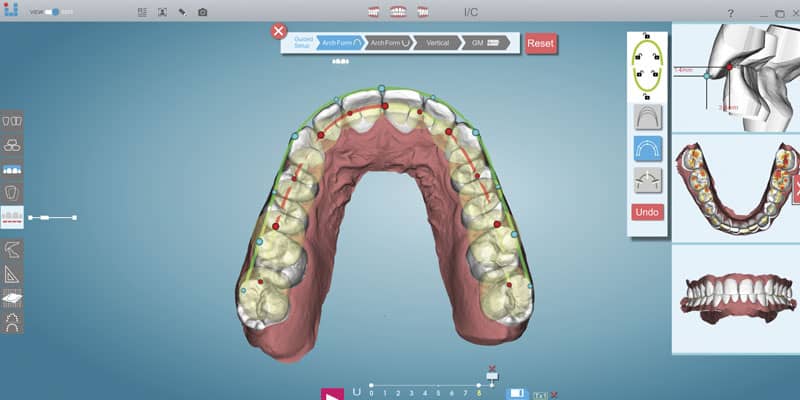 Dr. David Defay discusses how switching to an in-office aligner software company saved him time and money while providing more creative freedom and versatility
After 10 years in practice and a recent expansion to a second office in Utah, I knew it was important to further utilize technology, but I also didn't want my digital practice to run my personal life. My goal was to have a fully digital workflow and have greater control over treatment to efficiently achieve the results that I wanted. My first step was to train members of my team to become digital technicians. I began to realize that having a remote third-party technician was not the most efficient approach to digital treatment planning. I researched a variety of approaches and selected uLab Systems as the software and company that would support me in this process.
Making the switch
My decision to switch to uLab happened pretty quickly; it took about a month or two to decide between uLab and another software company. I was part of the initial beta pilot of uLab in 2017. Overall, I had a great experience with uLab's support team; they were very helpful and responsive to our user feedback.
The fact that the uLab software automatically segments teeth with artificial intelligence and uses your preferences to create a baseline treatment plan was particularly appealing. It was really powerful; just minutes after a scan, I could start moving teeth.
By 2018, I felt that I could do any aligner case with uLab. I was comfortable treating with uLab and confident that I could transition all of our aligner cases to in-office. My practice was growing, my aligner cases were growing, and the software and processes were capable. Unfortunately, I didn't have the staff to produce all of our aligners in-office. I had to make a decision — should I ramp up my in-office lab to support the additional demand or begin outsourcing some aligner production? I worried hiring additional staff to manage additional in-office aligner production could become a distraction to what I do best every day.
Fortunately, uLab came to the rescue. uLab had expanded its services to include a manufacturing facility in Tennessee. The timing couldn't have been more perfect. In December 2020, we began taking full advantage of uLab's aligner manufacturing capabilities.
The best of both worlds
Having the ability either to do aligners in-office or to send them out for manufacturing really is the best of both worlds. I love that I can turn around three-to-five stage aligner cases in the same day with our in-office processes yet send out a bigger 20-arch case, upper and lower, to uLab's manufacturing facility. Having a choice helps remove the pressure of producing all of the aligners in my office. I've been really happy with the quality of aligners, packaging, 10-day delivery, and support. This approach allows me to provide my patients with better results, faster delivery times, and lower costs while only utilizing my existing staff, at the same time retaining the capability to print in-office when needed.
Gaining versatility and efficiency
uLab has given me creative freedom and versatility. The software platform has changed the way that I see detailing and finishing cases, and how I look at options for difficult cases.
I'm now finishing more cases with aligners instead of keeping braces on longer. This is a big benefit since it eliminates two appointments for the patient (and my office). I'm also doing more hybrid cases. For example, I can now treat a patient with one arch of braces and one of aligners. I can also do a few months of braces for an adult with difficult movement and then shift to aligners. Hybrid cases are no longer intimidating from a cost or process standpoint. I now feel like I have every option available for treating my patients.
Saving time and costs
Financially, if I had to compare my practice now versus when we were all third-party, I would estimate there is at least a 50% cost savings — regardless of whether I make aligners in-office or use uSmile Aligners out of Memphis. And due to the development of my staff's digital capabilities through uLab, I personally spend at least 50% less time on cases.
uLab has given me the ability to tweak and change my systems as my practice continues to grow. If you are looking for the next step in digitizing treatment and enhancing clear aligner treatment in your practice, uLab is the best option.
Stay Relevant with Orthodontic Practice US
Join our email list for CE courses and webinars, articles and mores