Dr. Lloyd Taylor illustrates the steps to using Tie-On Rotation Wedges for improving finishing techniques.
Dr. Lloyd Taylor presents additional techniques using Tie-On Rotation Wedges
Part 1 in the March/April 2020 issue of Orthodontic Practice US detailed the placement of Tie-On Rotation Wedges (TORW) with stainless steel finishing arches to achieve perfect proximal contacts. Part 2 below shows some of the additional uses for TORW as well as combinations with other orthodontic accessories.
The following examples are just a few of the many combinations you may employ in your practice using TORW in your finishing technique.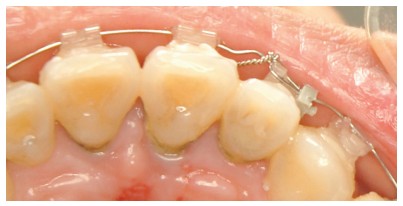 Stay Relevant with Orthodontic Practice US
Join our email list for CE courses and webinars, articles and mores