Orthodontic Practice Webinar
Face Mapping the Future: A Discussion with Maz Moshiri and Alfred Griffin
This is an electronically delivered self-instructional course for dentists.
Contact education@medmarkmedia.com with questions or comments about this webinar.
Webinar AGD Code: 370 | Webinar CE Credits: 1 | Webinar Duration: 1 Hour
Webinar Live Date: May 2, 2021 12:00 am | Webinar Expiration Date: 05/02/2024
A Discussion with
Dr. Maz Moshiri, Dr. Blake Davis and Dr. Alfred Griffin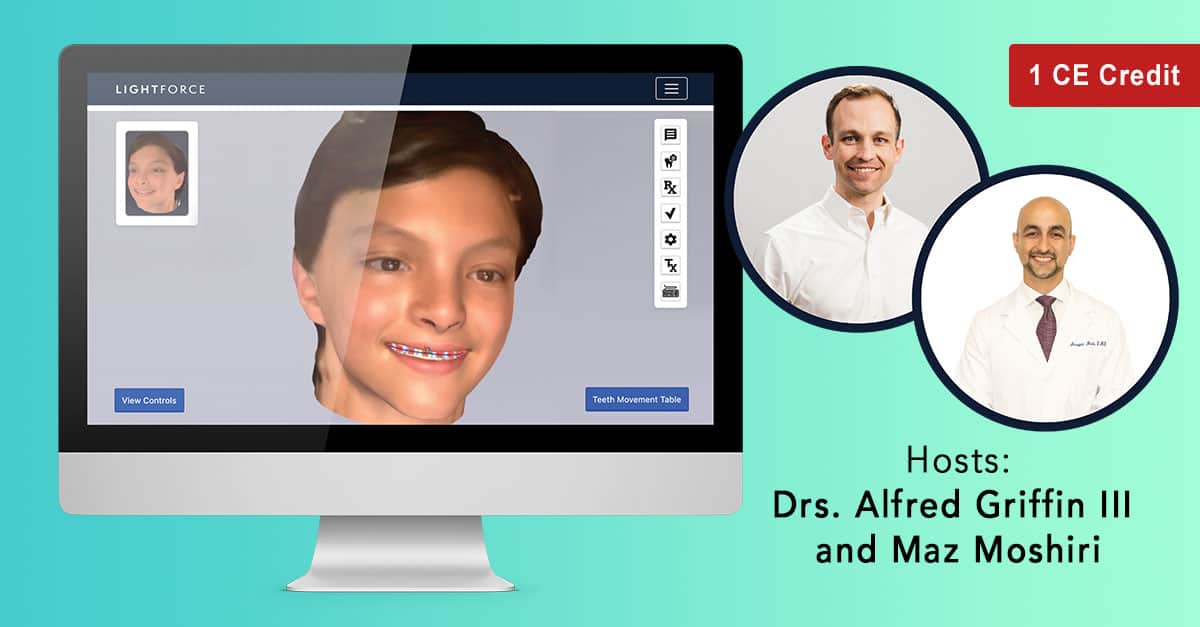 Webinar: Face Mapping the Future: A Discussion with Maz Moshiri and Alfred Griffin
Register for this free webinar by completing the form below:
Join Dr. Griffin, Dr. Blake Davis and Dr. Moshiri as they discuss how LightForce technology can help create an end-to-end digital practice and the importance of a streamlined system to help unite your orthodontic practice. You'll also learn about LightForce's newest technology, Face Map.
CE Learning Objectives:
How current technology facilitates and advances the capabilities of custom fixed appliance treatment

Understand what the most efficient workflow is for patients and their outcomes

What is Face Map and how can it improve smile arc

This is an electronically delivered self-instructional course for dentists
Dr. Alfred C. Griffin III, DMD, PhD, MMSc is the Cofounder and CEO of LightForce Orthodontics, a digital platform providing orthodontists with fully customized, 3D printed tooth-moving tools.
Dr. Griffin received his BS in Biochemistry from the University of Virginia and completed his DMD and PhD in Craniofacial Biology at the Medical University of South Carolina in 2014. He earned his Masters of Medical Research and Certificate in Orthodontics from the Harvard School of Dental Medicine in 2017. In addition to leading LightForce, Dr. Griffin practices in the Boston area and serves on faculty as a Lecturer in the Department of Developmental Biology at the Harvard School of Dental Medicine.
Disclosure: Dr. Alfred Griffin III is the CEO, a speaker and key opinion leader for LightForce Orthodontics and receives financial compensation for any of the products mentioned in this webinar.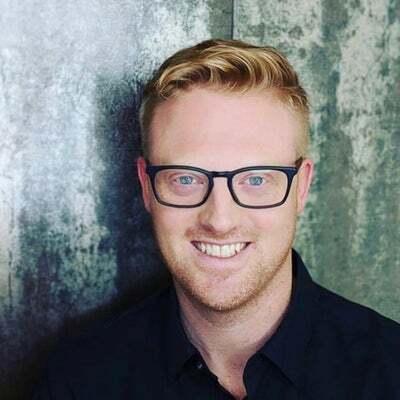 As a board-certified orthodontist, Dr. Blake Davis specializes in treatment for children and adults. Dr. Davis completed dental school and his orthodontic residency program at the prestigious University of Washington. Since his graduation, Dr. Davis has demonstrated an incredible dedication to his practice and the profession of orthodontics.
A few of Dr. Davis' credentials include:
Affiliate faculty at the University of Washington, Department of Orthodontics
President of the Washington State Society of Orthodontics
Lecturer at the University of Washington, School of Dentistry
Published author in Orthodontic and Dental peer-reviewed journals
Disclosure: Dr. Blake Davis has no affiliation with LightForce.
Dr. Maz Moshiri maintains his private practice in St. Louis, MO alongside his father and sister. In addition to leading multiple Ask the Expert webinars, Dr. Moshiri was a lead educator for Class II Kit solutions for Invisalign, and the Deep Bite Solutions of Invisalign G5. He is an Assistant Clinical Professor at the Saint Louis University Center for Advanced Dental Education, where he teaches with a clinical focus on the use of Invisalign. Dr. Moshiri is a Diplomate of the American Board of Orthodontics, and Fellow in the American and International College of Dentists.He is the founder of The Aligner Intensive Fellowship, a 17 week online course that teaches orthodontists how to properly treatment plan with aligners.
Disclosure: Dr. Maz Moshiri is a Top LightForce Provider.
Based in Cambridge, MA, LightForce Orthodontics has created the world's first fully customized, 3D-printed, bracket system. Delivering a patient-specific prescription for each case, the LightForce system is unlike anything you've ever used. Each bracket is custom created and 3D-printed, bringing a new level of flexibility and clinical possibilities. This enhances treatment efficiency and minimizes time-consuming adjustments in all phases of treatment.