Orthodontic Practice Webinar
Grow Your Practice With New-To-Orthodontic Consumers
Webinar AGD Code: N/A | Webinar CE Credits: 0 | Webinar Duration: 1 Hour
Webinar Live Date: June 15, 2022 10:00 am | Webinar Expiration Date: 06/15/2025
Presented by Drs. John Pham & Scott Schwartz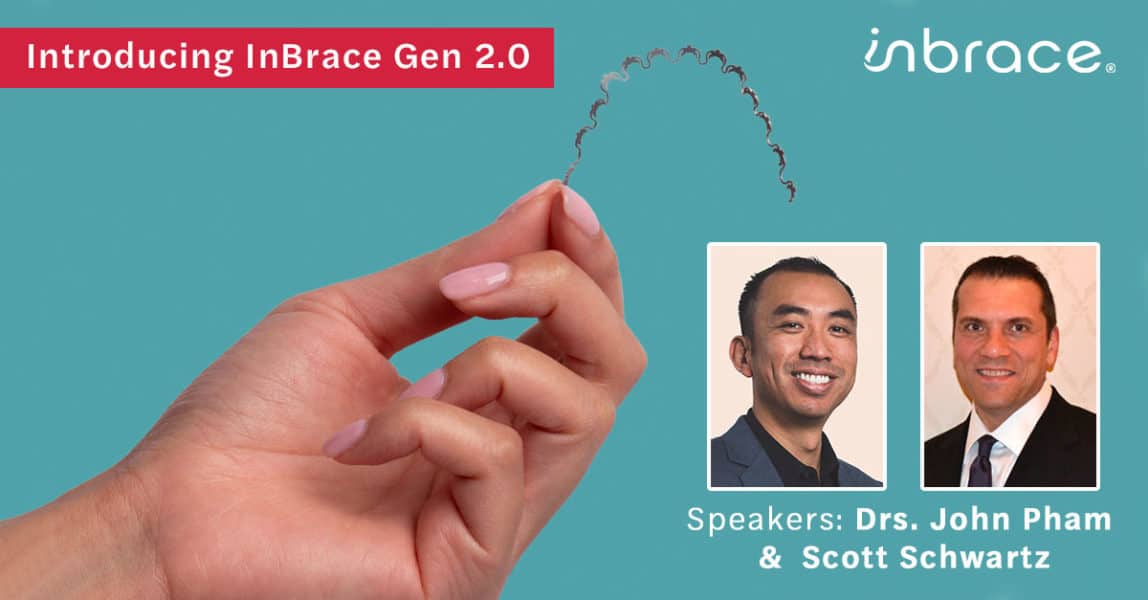 There are 184MM people who could benefit from orthodontics in the US — but only 6MM starts a year. Why?
Learn why these consumers have been engaging in aesthetic treatments, but haven't found an orthodontic solution that fits their lifestyle…until now.
InBrace will share insights about how to reach these consumers, how to grow your practice with InBrace while still growing other treatment modalities, and simple integration that can make your practice more productive and efficient.
Objectives:
Learn from InBrace co-Inventor, Founder Dr. John Pham and acclaimed orthodontist and InBrace Platinum+ provider Dr. Scott Schwartz.
Learn how to tap into the hundreds of millions of people who have opted out of orthodontics…until now
Hear them talk about the inspiration behind the revolutionary Smartwire(R)
Get real-world insights about how to integrate InBrace into your practice to reduce chair time, grow your patient base, and increase practice efficiency

This is an electronically delivered self-instructional course for dentists
John Pham DDS, MS is an entrepreneur, team builder, former aerospace engineer, and practicing orthodontist. As CMO and Co-Founder of InBrace, Dr. Pham is using his leadership skills and treatment innovations developed from years of research to disrupt the orthodontic industry with an invisible, consumer friendly solution for today's active patient. He is responsible for infusing his passion for patient centered care into the Company's DNA and turning his belief in a diverse and empowered workforce into motivation for all to contribute and be successful.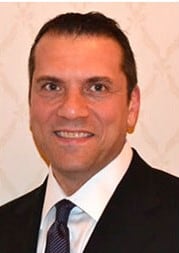 Dr. Scott Schwartz received his Bachelor of Science in biology from Adelphi University. He attended the University of Pennsylvania and Columbia University for his Doctorate of Dental Surgery and got his Orthodontic certificate from the later.
Dr. Schwartz has participate in continuing education offerings through courses, lectures, and meetings to stay on the leading edge of orthodontics, in order to provide his patients with the most effective treatment options, and using the latest technologies, which shorten treatment times and improve results.
His professional affiliations include American Dental Association, American Association of Orthodontists, Northeastern Society of Orthodontists, and Suffolk County Dental Society.
InBrace was invented and founded by Drs. John Pham and Hongsheng Tong who set out to find a healthier and more efficient teeth straightening system to treat children with severe cleft lip and palate, which led them to partner with USC and Children's Hospital Los Angeles. InBrace filed the first application patent of its extensive patent portfolio in 2012. InBrace is revolutionizing teeth straightening with a personalized Smartwire® that is designed using each patient's unique toothprint. The set it and forget it technology puts the orthodontic experience on autopilot; with treatment that's completely hidden from the world and which requires less work for patients and clinicians. Designed for you. Made for real life. InBrace is headquartered in Irvine, CA.