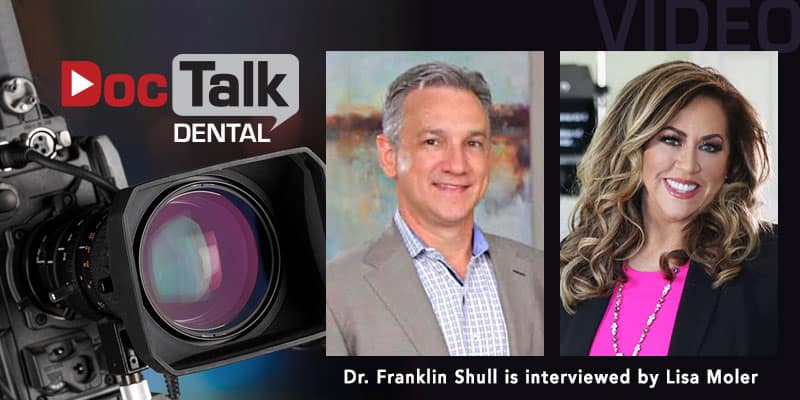 Dr. Shull is a native of Lexington, South Carolina and is a graduate of the University of South Carolina and the Medical University of South Carolina School of Dentistry. Following dental school, he completed a General Practice Residency at Palmetto Health Richland.
Dr. Shull is both a past president of the Greater Columbia Dental Association and the SC Academy of General Dentistry. He is a fellow of the Academy of General Dentistry and is a faculty member at Palmetto Health Richland Department of Dentistry and the Medical College of Georgia School of Dentistry. Dr. Shull is also on the teaching faculty at the L.D. Pankey Institute in Key Biscayne, Florida where he teaches dentists from all around the world about aesthetic dentistry. He has been published in many dental journals and recently contributed to a textbook on comprehensive dentistry. Dr. Shull lectures throughout the U.S. on aesthetics, dental materials and photography.
He lives in Lexington with his wife, son, and daughter and enjoys spending time on the water with his family.
HOST LISA MOLER
CEO/FOUNDER OF MEDMARK, LLC
Over an entrepreneurial career that spans over three decades, Lisa has grown a reputation as one of the dynamic forces in the American publishing industry. She began her advertising career by managing print and electronic media sales representing iconic media brands AZ Visitor, Phoenix Magazine, KTVK TV 3, Primedia, among other notable companies. She launched her dental marketing career over a decade ago with AZ Doctor of Dentistry, which she successfully published for over six years, before launching her current 4 other niche dental publications.
After founding MedMark, LLC in 2005, Lisa has launched numerous dental specialty publications that include Endodontic Practice, Implant Practice, Orthodontic Practice US, and Dental Sleep Practice magazine. As MedMark's CEO/founder and publisher, she leads the company's business strategy, while cultivating business development opportunities and establishing strategic industry partnerships.
Her high energy and extensive sales, marketing, and advertising experience combine to build a culture of performance, respect, trust, and collaboration.
3Shape is changing dentistry together with dental professionals across the world by developing innovations that provide superior dental care for patients. Our portfolio of 3D scanners and CAD/CAM software solutions for the dental industry includes the multiple award-winning 3Shape TRIOS® intraoral scanner as well as market-leading scanning and design software solutions for both dental practices and labs.
Two graduate students founded 3Shape in Denmark's capital in the year 2000. Today, 3Shape employees serve customers in over 100 countries from 3Shape offices around the world. 3Shape's products and innovations continue to challenge traditional methods, enabling dental professionals to treat more patients more effectively.
Learn more at www.3Shape.com
Stay Relevant with Orthodontic Practice US
Join our email list for CE courses and webinars, articles and mores